This soup, like many of my dishes, was born spontaneously. Elementary did not know what to cook for dinner. In the freezer stumbled upon 2 chicken patties. Fry? Hmm, you need to defrost, for a long time, and did not want to roast. Cook? Why not! Only not as a whole. Ibid.
As a result, I cut these 2 patties into small cubes, went over all the products that can be put in my memory. I remembered that in the fridge from yesterday's dinner there was a chopped onion with already slightly dried greens and carrot stumps. Interestingly, what will come of it? And I did not regret that I had conducted another risky experiment, having prepared 2 small plates of a chic soup. It turned out tasty and nourishing. It took him literally 15 minutes to cook, not counting the boiling water.
Well, a new dish in your menu will appear, new tastes, new flavors. After all, you can put here and rice, and vermicelli, and other products. Cutlets can be made from beef, pork, and so on. But from the chicken – that's the thing!
Frozen chicken cutlets – 2 pcs.
Potatoes (large) – 1 pc.
Rice (I have a mixture of 4 types) – 50 g
Onions – 50 g
Carrots – 50 g
Dried greens – a handful
Olive oil – for frying.
At first, I collected an arsenal of used products.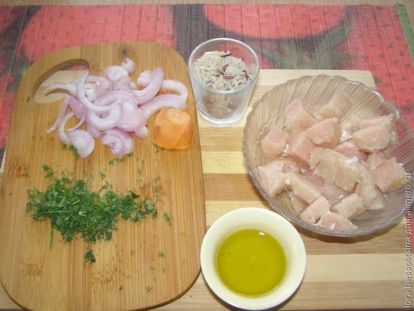 Then she cut the potato, trying to make it in size with the pieces that came out with the chops.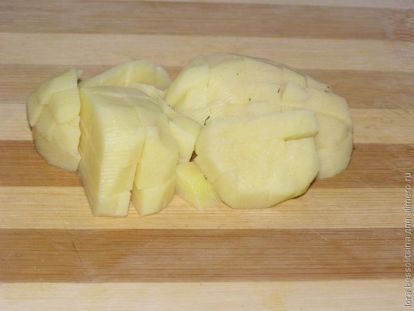 Since I used leftover onions, and cutlets, without dreaming that I would share this recipe with you, I could only grab a carrot.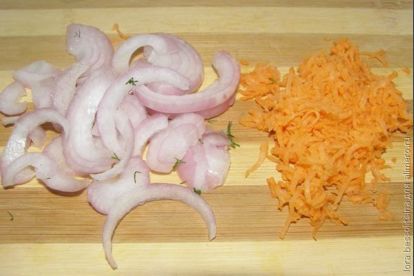 Then I put the saucepan with water on the gas. When the water began to boil, I sent there all three main components: potatoes, slices of meatballs and rice.
At the same time, she heated up a pan with butter and made a grate from grated carrots and onions.
When the pan was released, another thought came – to fry croutons to the soup! What I did.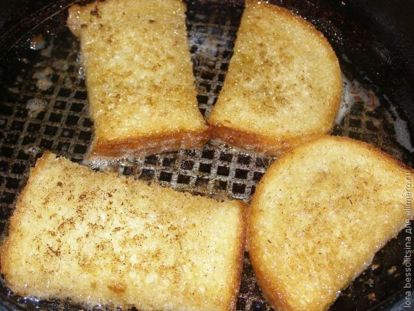 Looked into the saucepan, and there – the beauty!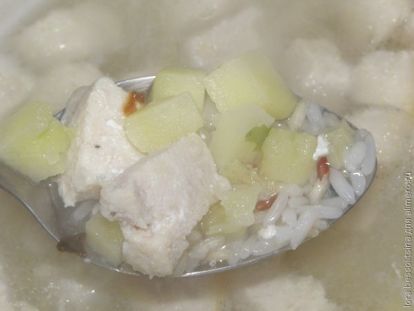 But I also added a fry, what the soup itself has decorated with taste.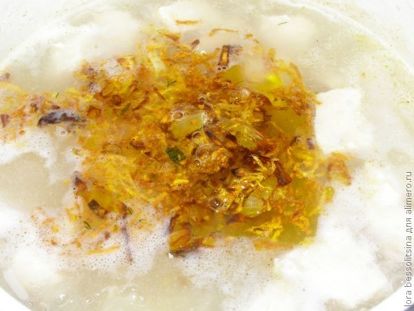 When zazharka mixed with all the contents, I salted the soup. Bay leaf here was inappropriate. After all, the greens, which had a little trick in the fridge, not only perfectly decorated the dish, but also enriched its taste even more. And with crunchy toasts it was delicious!