The eternal problem of many girls: what to eat to lose weight is completely solved by me! With the help of the soup, which I today offer to your attention, you can not only enrich the body with various utilities, but also lose a few extra pounds!
Such an idea occurred to me completely by accident. Considering the approximate calorie portion, I was amazed. It is only 40 kcal / 100 g. Even if you eat the whole pot, you will lose weight)
To prepare you will need:
Approximate cooking time: 35 minutes.
Though I used some amount of vegetable oil in the dish, but it is insignificant and does not affect the total caloric content, so do not deny yourself such a point.
Onions cut into small cubes, fry in 3 tbsp. vegetable oil.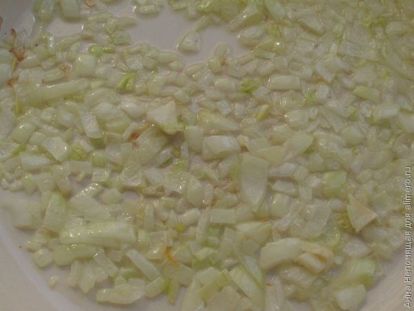 Then we send carrots, peeled and grated on a fine grater, into the pan.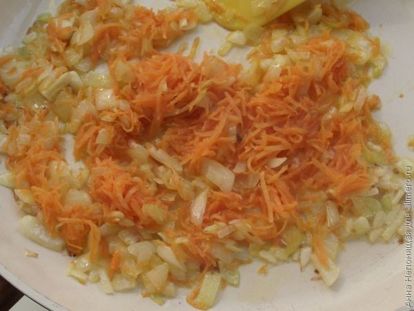 We bring 2 liters of water to a boil, we send there potatoes peeled and cut into small pieces.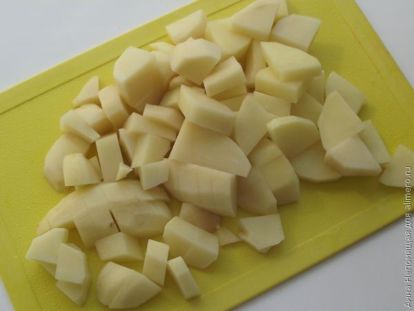 To the roasted carrots and onions we send tomato paste, add a pinch of sugar. Stew for a couple of minutes and put the vegetables in the pan, along with the bay leaf.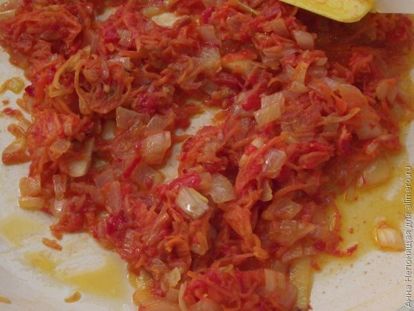 Next, prepare the cabbage. I had everything processed and frozen. If the vegetables are fresh, it will only add value.

We divide cauliflower and broccoli into inflorescences; Brussels sprouts are sent to the whole saucepan, like peas. White-tailed chop thinly.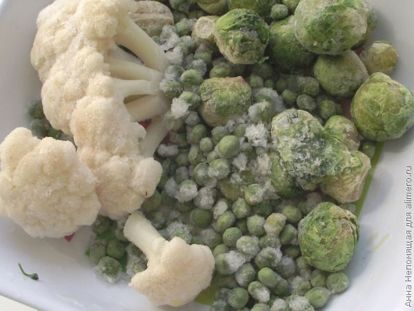 Put all the vegetables in a saucepan, bring to a boil, reduce the heat and cook for 10-15 minutes, stirring occasionally. Half a bunch of parsley finely chopped, put a minute before turning off.