Shiitake mushrooms appeared in our stores recently, in the wake of the craze for Japanese and Chinese cuisine. In southeast Asia, they are harvested and artificially cultivated for several centuries, considering shiitake to be not only a delicacy, but also a medicinal product.


In the sale of shiitake can be found in dried or frozen form. I give my recipe for frozen mushrooms, and for dried ones, you need to add 10-12 hours to the soaking step of shiitake. Today I cooked a delicious soup with these mushrooms.
To make shiitake soup you will need:
1 small carrot (150 gr.)
1 garlic clove
30 gr. butter
2 l. water
0.5 kg shiitake
2 medium potatoes (300 gr.)
Bay leaf, 2 pcs. cloves, soup dressing, salt
150 gr. heavy cream.
Cooking time: about 40 minutes.
Difficulty: minimal
Peel carrots, finely chop and stew in butter until tender.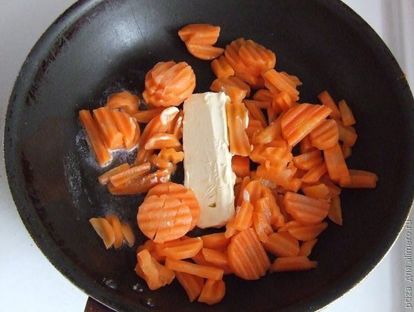 At the very end of the preparation, add a finely chopped garlic clove; it should not be fried in any case, you just need to warm it up.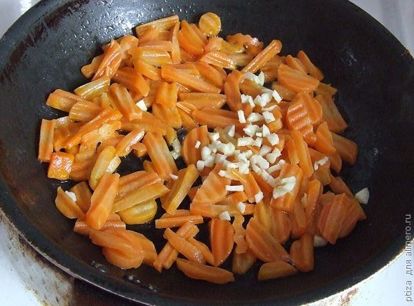 Defrosted at room temperature, shiitake mushrooms pour 0.5 liters of water, boil. As soon as the foam rises – remove from heat, drain the water, rinse the mushrooms under running water. In this way, we remove from the shiitake a bitter taste typical of many agarics.
In general, to taste, flavor and consistency, shiitake is vaguely reminiscent of swellies or mushrooms, although, of course, this is a completely different kind – shiitake grows on trees and has the same hard fiber leg as our honey agarics.