I love salmon soup. Perhaps this is the only fish soup that I eat with great pleasure.
After I found a pretty decent selling point for fish, I visit there from time to time. I am very attracted by the price and quality of salmon trousers, which I buy only there 🙂 And today's soup is the result of my recent purchase.
On the salmon's abdomen, in addition to meat, there are also fins, which should never be thrown away. They are quite meaty, and I usually use them for first courses. Today I cooked salmon soup with vegetables.
Difficulty – the soup is cooked simply

Cooking time – somewhere 40-45 minutes

To make salmon soup with vegetables, you need the following products: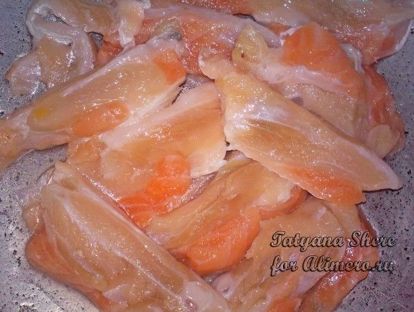 So, I filled out the clippings of the fins with cold water, added a peeled small onion and set about 20 minutes to cook.
In the meantime, peeled potatoes and a second onion. Sliced.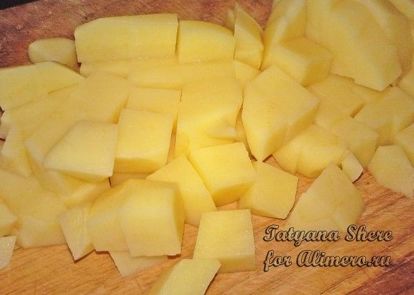 In the pan melted butter, added olive oil and fried some onions.
Laid out the vegetable mixture. I had a mixture of the appropriate time of the year – Spring 🙂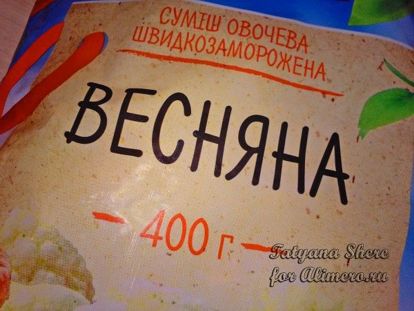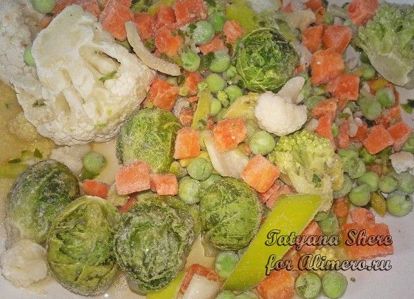 Fry 2 more minutes.
And then added potatoes. And still slightly held on the fire.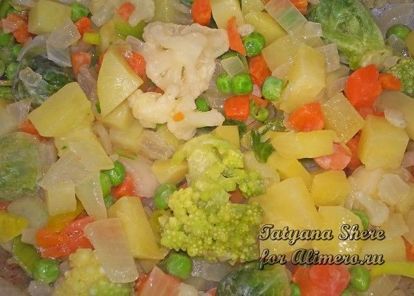 By this time, just arrived in time broth. I threw an onion out of it – it did its job.
Laid out fried vegetables.
Boil until the potatoes are completely soft. Salted, threw bay leaf and a pinch of a mixture of peppers.
That's it, beautiful, light soup of salmon is ready!