Girls, you after abundance of salads, snacks and cakes do not want soup? For example, I really miss the hot first course.
What to do? Of course, cook soup! But not ordinary, but festive – with salmon;)
After yesterday I baked potatoes with salmon in the oven, I still had quite meaty fleshy tenderloins. To them, I added a couple of stripes of the belly, and cooked a delicious, light soup.
In addition, it is prepared well, very simply, but the taste is just wonderful. Believe me, since this is the only fish soup that I eat at all;)
So, for the preparation of a delicious salmon belly soup, you will need the following products: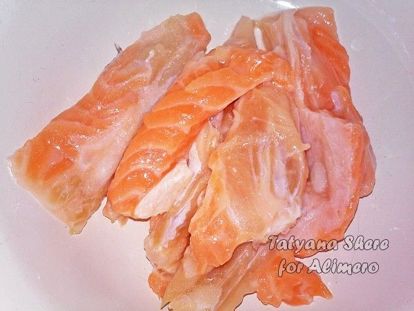 Then she cut them into comfortable pieces, and together with the fins and one whole onion, she was sent to cook for about 25 minutes.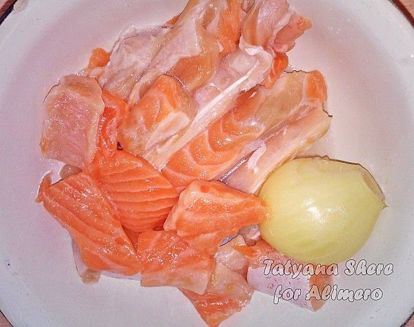 When the water began to boil, removed the foam.
In the meantime, I cleaned the carrots and cut them.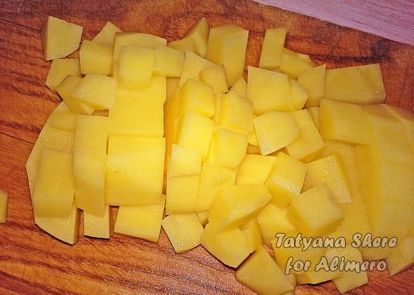 Onion peeled, cut, sent to the pan.

Carrots cleaned, let go on terochku. Laid over to the bow and lightly put it all together.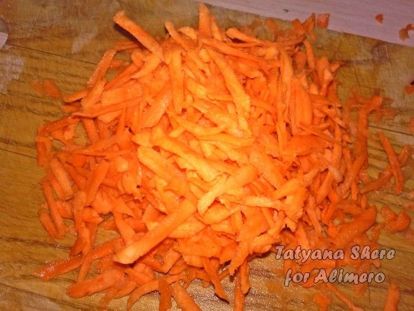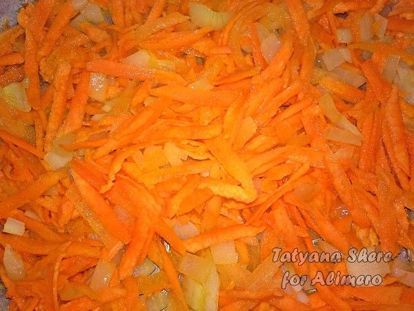 When my stomachs boiled, I pulled a whole bulb from the saucepan (it is no longer needed).
Put potatoes in a pan. I gave him a little boil (my potatoes boil fast, so he boiled for about 5 minutes). Then she laid out a zazharku of onions and carrots. Salted, poured, threw a bay leaf.
The soup boiled for another minute, and I turned it off.
That's all, easy, delicious salmon belly soup is ready!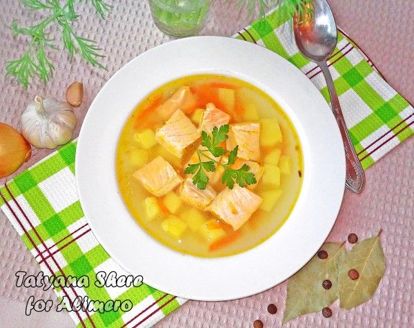 Decorated it with parsley leaves and served hot to the table. If desired, you can add sour cream, but it seems to me that it is delicious without it.