Today I want to share with you a recipe for a light, tasty and nourishing pumpkin soup with cream, which, by the way, is suitable for this time of year. I often cook the first pumpkin dishes in different variations, with ginger and spicy seasonings for adults, and my two-year-old daughter loves this option.
It is perfect as a first dish for small children, and adult family members will like it.
Difficulty cooking – minimal.
Time for preparing – 30 minutes.

Clean the pumpkin and cut into cubes of medium size.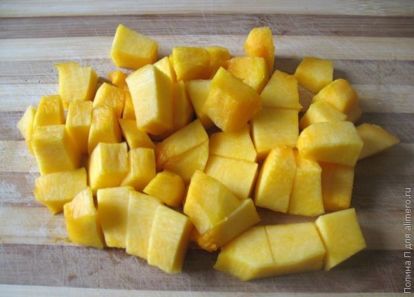 Carrots and potatoes cut as well.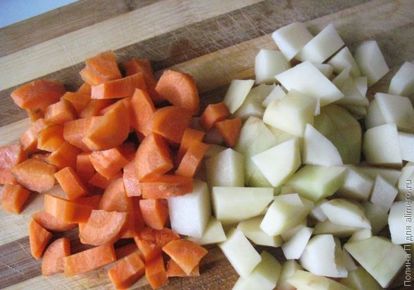 Slightly let in the pan or in a saucepan with any vegetable oil (as a rule, I use olive oil). When my daughter was smaller, I skipped this stage and simply cooked vegetables in a saucepan, like regular vegetable soup.
Then add water. I add water to the eye so that the soup is thick enough. Cook under the lid for 15-20 minutes, until vegetables are ready.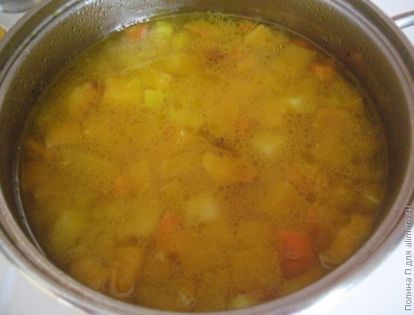 Ready vegetables chop blender to make a puree soup.


Pour warm cream into it.


Put the pot on the fire and wait for the soup to boil. After that, a little more we simmer on low heat under the lid for about 5 minutes. Add salt.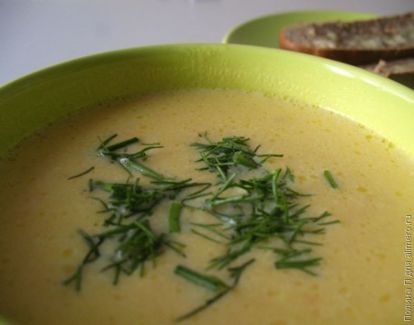 The finished dish can be decorated with croutons, greens, grated cheese or pine nuts.