I cook this soup very often, almost every week. The husband simply adores him. Cooking this dish does not take much time. The soup turns out to be very satisfying and due to this it often replaces even several main courses.
The following ingredients are required to make pickle soup:


Time for preparing: 1-2 hours

The difficulty of cooking: minimal
So, boil the pickle soup, I always start with cooking broth. Best of all, as it seems to me, a chicken is suitable for this (most often I use the breast). Although the husband likes the broth to be fat, for example, from pork. In general, this is a matter of taste. The only thing I can say is that this soupless meatless soup is not so tasty and fragrant.
Cooking the broth, I take out the chicken breast and cut the meat into pieces. Then add the small pieces of meat to the broth again. I put on a slow fire. Then I add dried sprigs of parsley, lovage, slyti and just a little black currant leaves.
All these ingredients I procure every year myself. I collect at a time strictly defined for each plant, I dry it and grind it in a meat grinder. Then I put it in cardboard boxes and sign it.
When the broth begins to boil, you need to add in it pre-chopped carrots, cauliflower, tomato and green beans, as well as green peas and Brussels sprouts. You can buy frozen vegetables, for example, I most often use them.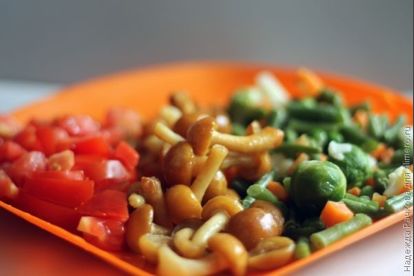 Dice potatoes and add to soup. Grate the pickles, chop the mushrooms.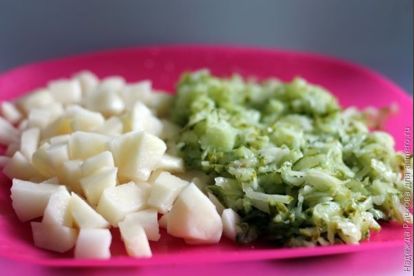 All these products add to the pickle and mix well.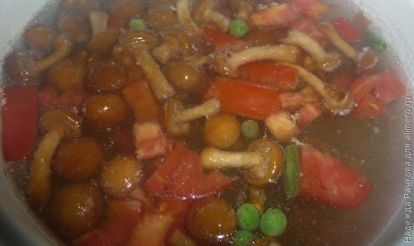 Add salt and pepper to taste. After about twenty minutes, add one tablespoon of rolled oats into the soup.

Good move again. Leave on low heat for about ten minutes. And pickle soup is ready.