Usually I cook okroshka, or as it is also called cold summer soup, in chicken broth, and the meat ingredient in this dish is boiled chicken. But today I acted differently.
When I learned how to cook homemade sausage, I began to make it in large portions and freeze for future use. And if necessary, then it defrost and fry. But before freezing, I first boil it for about 15 minutes. The result is that I get a delicious and nourishing broth, from which I cook something.
Today, I was just making stocks of homemade sausage, and the broth was used in okroshka. But after that, the question before me was what kind of meat ingredient to put in it. A little thought, I decided to experiment and put smoked. She came to the store to review everything that is on the counter, and bought chicken gammon. I did not lose – okroshka turned out with a new original taste.
I think every house and every hostess has its own original recipe for this famous summer soup. So I got a new recipe for okroshka, with which I want to introduce you.
Degree of difficulty – easy.
Time for preparing – about 1 hour.
Ingredients: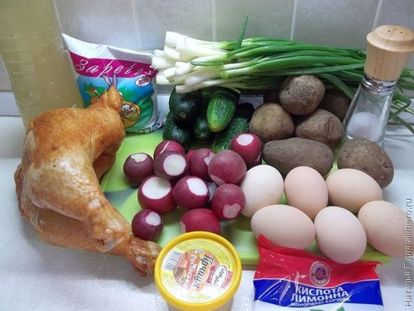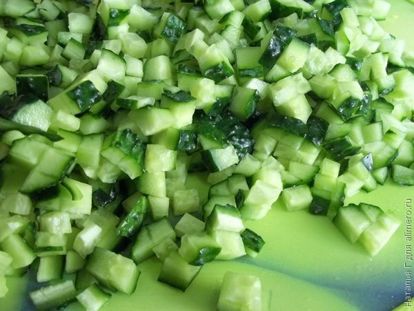 The same with greens.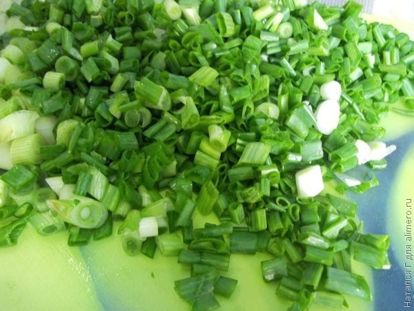 With the smoked ham, remove the skin and set aside (it is not needed in okroshka). Separate the meat from the bones and cut it into any shape, but so that the size matches all the ingredients.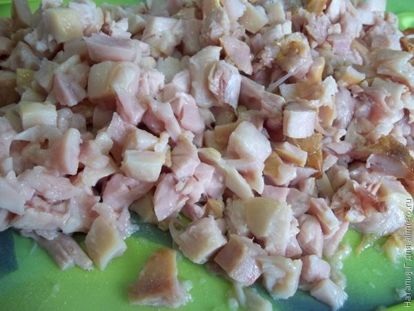 Put everything in a saucepan, add sour cream, mustard, salt, citric acid and mix.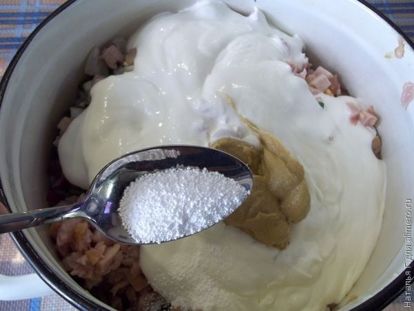 Pour in the broth and mix again. Then be sure to taste and add spices as you like.
Send to cool in the fridge for 30 minutes.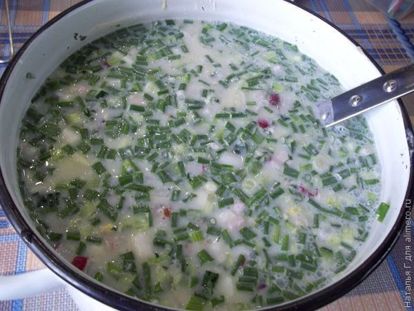 Then you can serve.