I took the idea of ​​this soup from an Azerbaijani girl with a beautiful name Meyriban. I did not plan to cook purely Azerbaijani soup, because I wanted to speed up the process, and the beef that was used in the original, we have a rare guest on the table.
In general, based on the basic principles, I cooked soup in the image and likeness of Azerbaijan, replacing homemade noodles with finely chopped spaghetti, taking chicken instead of beef and cooking soup in a slow cooker.
Ingredients: 0.5 chicken breast, 1 cup yellow lentil, 100 g spaghetti (smash), 1 potato, 1 carrot, 1 onion, 1 tomato, 1 clove of garlic, sunflower oil, salt, pepper, turmeric, mint.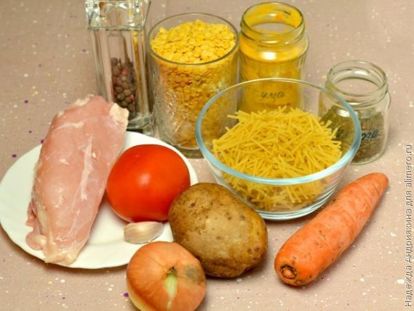 In a slow cooker, cooking is extremely simple, but the way to prepare ingredients is always the same. I cut onions, grated carrots.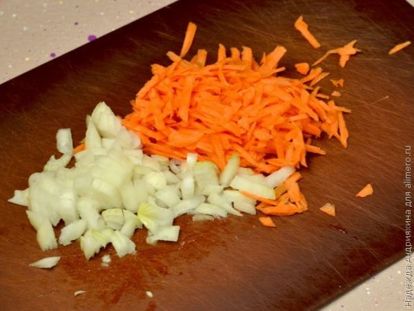 Potato peeled and diced.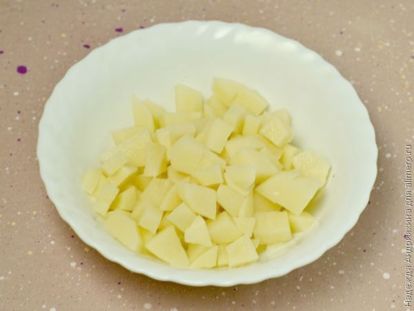 First reddened on three spoons of butter in the program Frying onions with carrots. When they became soft and gave the color to the sunflower oil, she added a squeezed garlic clove and grated tomato, fried a little more so that everything would come together and turn off the program.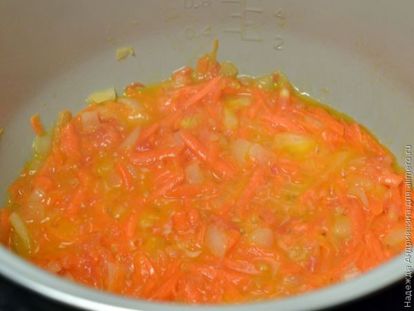 Infused water. Depending on the desired degree of density here goes from 1.5 to 2.5 liters of water. She put a piece of chicken breast, potatoes and washed lentils, turned on the soup program for 1 hour.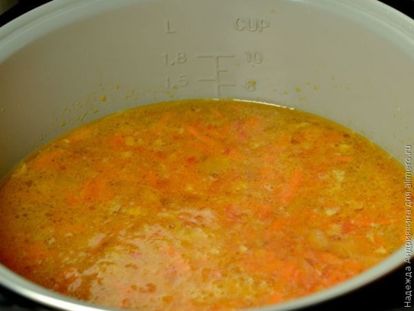 Salt, as you know, is placed at the end, because legumes do not like to boil in salt water.
10 minutes before the readiness, she poured spaghetti, broken into pieces, salt, pepper, put a pinch of turmeric and mint. I used spaghetti only because there was no noodle at home, and I was too lazy to cook it. In general, I think that any small pasta will do.
Regarding mint: I had never even imagined that it was added to soups, but the familiar chefs, preparing Turkish dishes, especially with lentils, bulkur and couscous, were added all the time. I also tried, it turns out, mint very much adorns the taste not only of desserts.

Well, the soup is ready, some greens before serving – and voila! Tasty, satisfying, non-bitten, in general, a variety of first courses on our table.