Some housewives do not often cook soups, mistakenly believing that the first dishes are too monotonous, with which I do not agree.
Today I will talk about an exclusively homemade recipe, I think many will agree with me on this. Since childhood, I remember how my mother skillfully sliced ​​noodles with a thin straw and laid out on a baking tray. Then we poured it in bags in reserve to save further time for cooking.
By the way, I never learned how to knead the dough at times, it always turns out for the future. Therefore, the composition of the ingredients I do not have one serving of noodles.
1-2 chicken legs;
medium potato – 4 pcs .;
carrots – 1 pc .;
onions – 1 pc .;
homemade noodles – 100-150 gr .;
vegetable oil for passerovka – 2-st.l.;
salt;
ground pepper – to taste;
bay leaf – 2 pcs .;
fresh or frozen dill;
For noodles (based on 1 kg):
water – 250 ml .;
egg – 1 pc .;
flour – 400-500 gr .;
salt to taste


Cooking method:
To make noodles, knead the thick dough using the ingredients described above.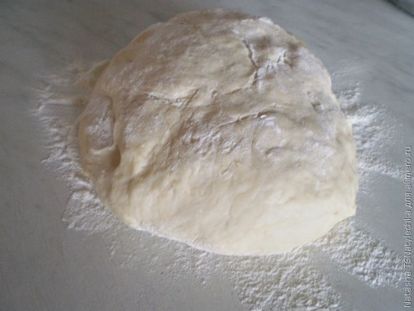 When it becomes homogeneous, roll it into the reservoir, as thin as possible.
Cut into strips of 5-6 cm.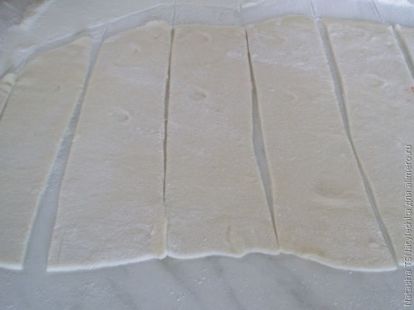 And then each – on the straw. Spread out on the table, let it dry a little.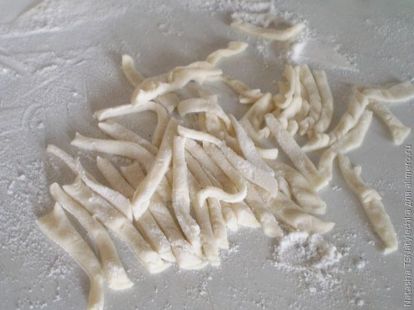 The remaining dough can be covered with a napkin or put into the refrigerator until further use (preferably on the same day). And you can just freeze until you need it for something. You decide.
Try to make a batch for noodles, using only egg yolks, take flour, coarse ground, then the dough will be more dense, with a yellow tinge.
Boil chicken legs, remove from the pan, cool.
Then disassemble the fillet and send back to the broth.
Wash vegetables, peel.
Onions are chopped and passaged in preheated vegetable oil until golden brown.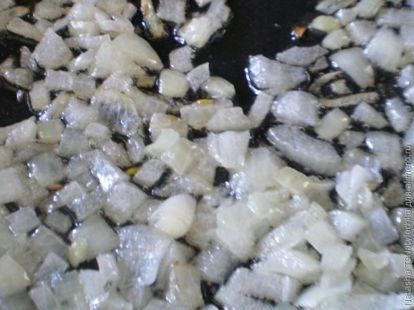 Cut potatoes into slices, cubes or straws. Dip in boiling chicken broth.
Cut the carrots and send them to the pan.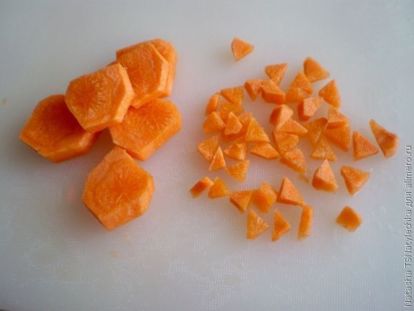 There we also add fried onion, salt and pepper to taste. Mix well. Cook on medium heat for 10-15 minutes.
Take the harvested noodles, shake off the flour from it and put in the soup. Cook another 5 minutes. At the end of cooking, add frozen or fresh dill and bay leaf.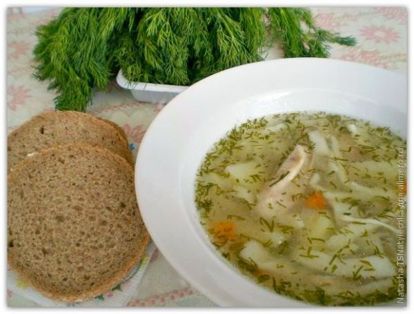 The soup is nourishing and tasty.