In the middle of winter, I especially want the long-awaited warm days to come. In the meantime, until the heat of June is still six months long, I suggest that readers of Alimero recall the past summer and taste a small portion of mushroom happiness — a delicious soup from wild mushrooms!
Last year was very rich in forest harvest. And white, and aspen, and boletus, and chanterelles. Perhaps, from all of this and cook a wonderful soup!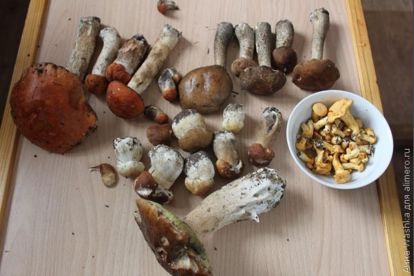 Ingredients for mushroom soup:
We clean the mushrooms from the ground, grass, twigs and needles. Cut into parts: legs – across, large caps – into 4-8 parts, small ones – in half. If you get wormy mushrooms – throw away. Wash mushrooms under running cold water.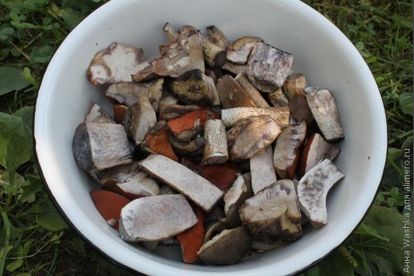 We set to boil in cold water, which we immediately salt. When the mushrooms begin to boil, it leaves a lot of foam, which must be removed with a spoon or skimmer.

Add boiled mushrooms to onions. Stir and fry all for about 7-8 minutes.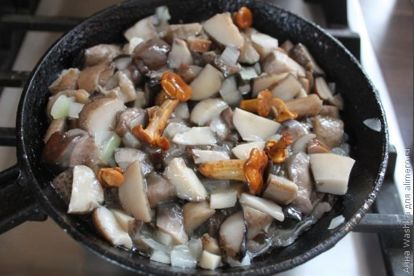 When the potatoes in the mushroom broth are ready, we transfer the mushrooms fried with onions into the pan.
Put vermicelli, black pepper and bay leaf in soup. Cook another 3-4 minutes under the lid.


Serving soup with greens and sour cream.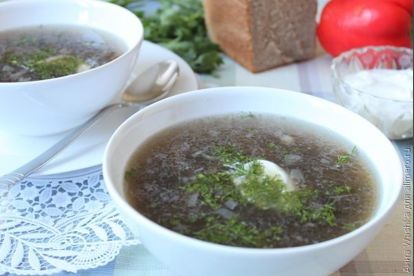 Enjoy your meal!