When tried, it seemed, everything that you were familiar with, you suddenly come across frozen carcasses in the freezer. And you remember why you bought. And remembering, rejoice indescribably. That is what I missed right now!
So, I suggest today to make a very light soup. Easy in the literal sense of the word – both in terms of ingredients, and in terms of cooking, and in terms of calories … It will take several minutes to prepare the ingredients, and 15 minutes to cook, not more. And now, a balanced and healthy soup is on your table.
The fragrant steam creeping over the plate attracts and makes you want and want to taste fish soup more. You feed a family of three or four people, spending very little time on cooking, which you will more than spend on children and household chores.
Potatoes – 3-4 pcs.
Onions – 2 small onions
Carrots – 50 gr.
Hack – 2 pcs. (grams per 300-400)
Bay leaf – to taste
Salt – to taste
Black pepper peas – to taste
Vegetable oil – for frying
Garlic – 2 slices
Greens to taste
Water – 1 l.
First wash the vegetables. I wanted to put potatoes in the soup, not peeling it, as Dr. Bragg advised, but thought it over. When he lived, the ecology was different. Therefore, we clean potatoes and carrots and all other ingredients.
We clean the washed fish out of everything superfluous – in my situation they were just fins, and we cut them into portions, better – in small pieces.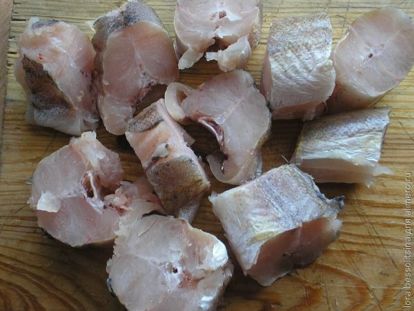 Then we put the water with a saucepan on the gas, and we ourselves will cut vegetables.
Nastrogayem potatoes on thin bars – so the kids will be happy to eat the first course.
You can grate a carrot on a fine grater so that the children will not look at it, but I cut it in the same format as the potato.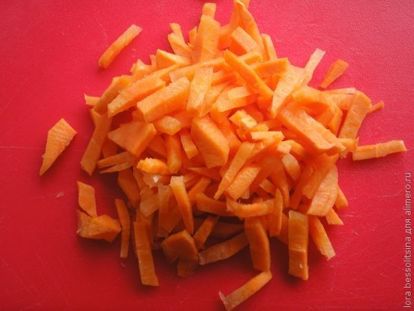 But we cut onions very finely. So it will look more beautiful in the soup. Anyway, few people like boiled onions.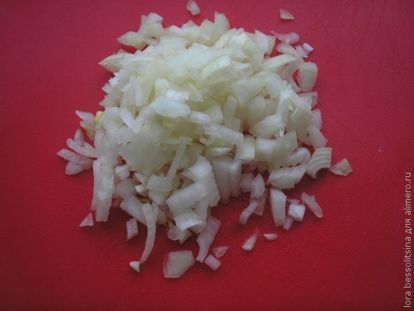 Pour vegetable oil on a hot skillet, heat it and put chopped onions and carrots. But do not fry much – like this, lightly!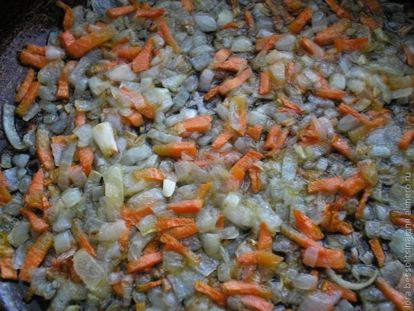 And at that moment the water was already boiling. We put all the vegetables in the pan and make the fire stronger. As soon as boils, remove to a minimum the fire, and cover the pan with a lid. Soup boils for 10 minutes, then put the pieces of fish.
After 5 minutes, we are left to put a bay leaf, and, covered with a lid, set aside from the heat, so that the soup is infused.
It will be very tasty if you rub a couple of cloves of garlic and cut some greens to taste. All this is laid out on plates before serving. By the way, we serve only hot soup!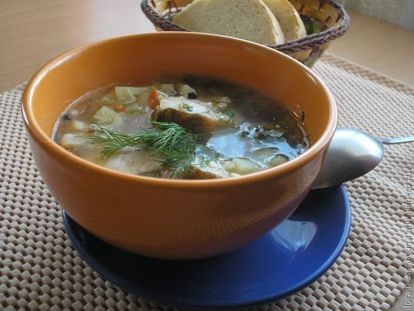 Oh, what a smell in the kitchen went! On such a soup, you will not have to especially invite a family.