The other day I went to the grocery store, but not the one where I usually go. I decided to change the route and did not regret it. In this store, I stumbled upon beautiful boxes labeled Matza. These are not ordinary unleavened bread, they are very tasty and crunchy.
And they were with Provencal seasoning. There were other boxes with other additives, but I decided not to buy everything at once, but to try one thing.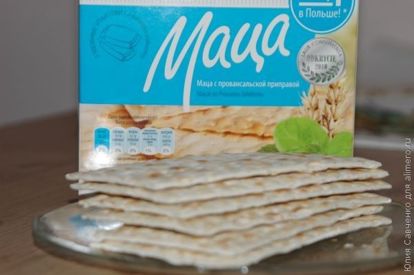 So, what I am telling you is this: on the back of the box was a beautiful photo of a plate of soup, and below is a detailed recipe. I never pay attention to this kind of recipes: on packs with seasonings, flour and other products. And this time I bought a beautiful photo. And I also remembered how in my childhood I loved champignon soup with crispy croutons. I bought one pack.
I did not try to repeat the recipe, I just took it as a basis. Since the phrase confused cube broth and a couple more points. My soup was definitely better.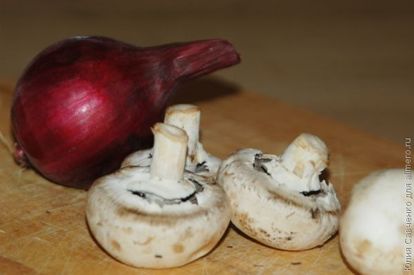 By the number of ingredients, determine yourself. For example, I love a lot of onions, but I took only one onion (so that the loved one did not notice his presence in the soup). But I did not regret sour cream. Ribs can be replaced by any bone. Mushrooms do not happen much, they cut a lot.
Ingredients:

Pork ribs
Matza with Provencal seasoning
Champignon
Onion – 1 pc.
Flour – 2 tbsp.
Sour cream – 100 g
Parsley
Salt