Vegetable stew is a great summer dish that can be so tasty cooked that even the absence of meat does not affect the taste. At my home, it is customary to cook everything with meat, but this time the vegetable stew was well received by the family, and it also turned out to be satisfying.
Such vegetable stew can be served with meat or fish as a side dish, although it is in itself quite nutritious. It is important in the cooking process not to overdo the vegetables, so that the stew does not turn into porridge. I indicated approximately the time, so the whole process needs to be controlled independently. Well, we are all experienced hostesses, I think no one blunders.
Degree of difficulty – not difficult.
Time for preparing – about 50 minutes.
For preparations eggplant vegetable stew will be required withThe following ingredients:
10 salt – to taste
11. Vegetable oil – 3 tbsp. spoons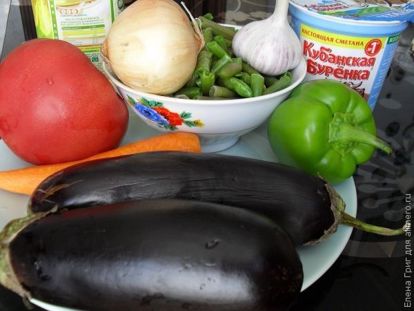 Vegetables should be thoroughly washed in running water. Eggplant chop, salt and set aside to let bitterness.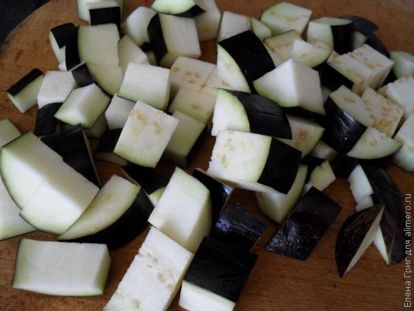 Bulgarian pepper cut into strips.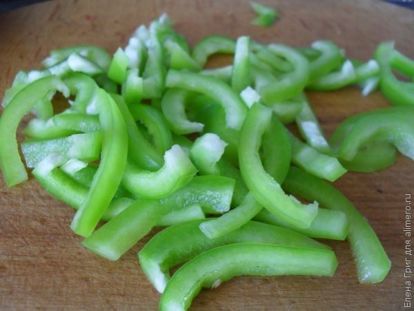 Chopped onion, carrots, too, cut into strips.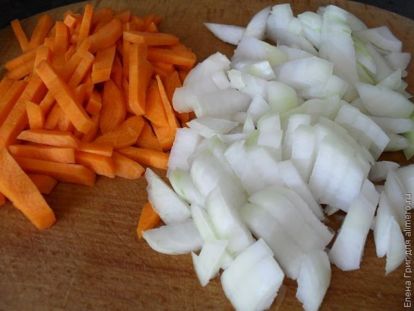 Take a saucepan or cauldron, put on the fire, pour vegetable oil and lower the Bulgarian pepper, carrots, beans, eggplants and onions.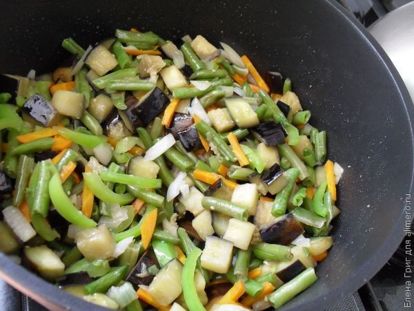 Fry vegetables on high heat, stirring for about 15 minutes. Next cut the chopped tomatoes.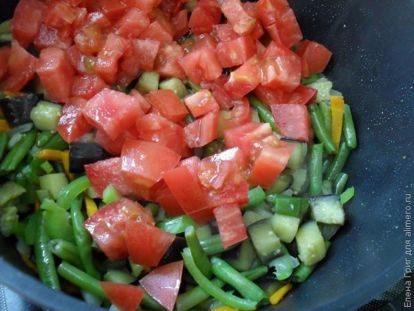 Salt to taste, pepper, in a separate container dilute sour cream in 1 glass of water
and add this mixture to the stew.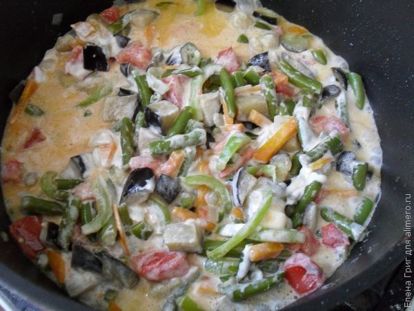 Cook on moderate heat for about 15 minutes under a closed lid. Peel the garlic, chop and add to the stew, cook about 5-10 minutes more.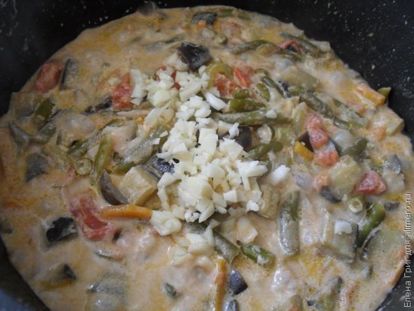 Decorate the stew with greens.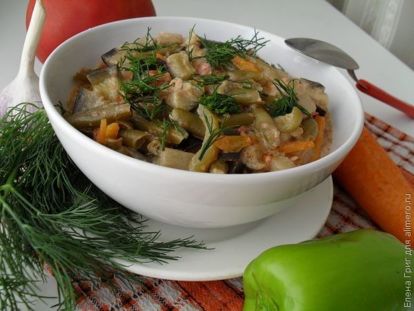 Wish you enjoy your meal!