Recently, girls, I shared with you my joy at the fact that I discovered some more wonderful eggplants, which I immediately decided to use. use in cooking delicious and interesting dishes for your family …
For example, quite recently this wonderful find helped me in a wonderful way to diversify banal pasta in a naval manner … Are you wondering how? I am pleased to share my experience …
Cooking time: about 25 minutes
The complexity of the recipe: minimal
First of all, I cleaned, diced eggplant and covered it with salt.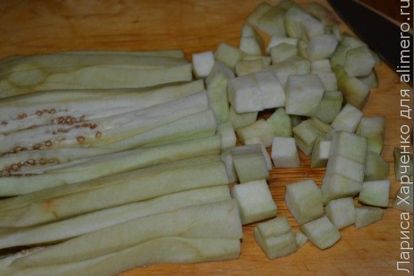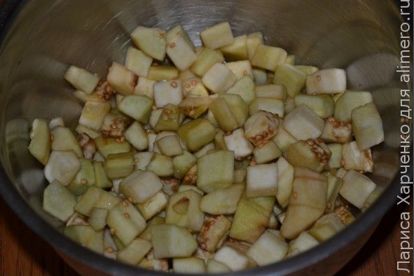 Then I put the water to boil, adding in a little salt, for the preparation of pasta – products made from durum wheat are not prepared very quickly.
After 7-10 minutes, I washed the chopped eggplant and put it in a frying pan with vegetable oil – let it roast, and then add diced onion.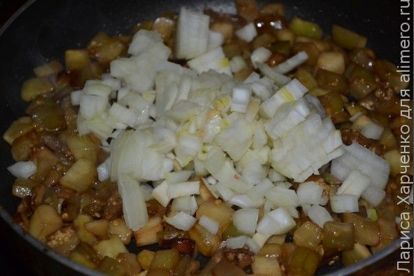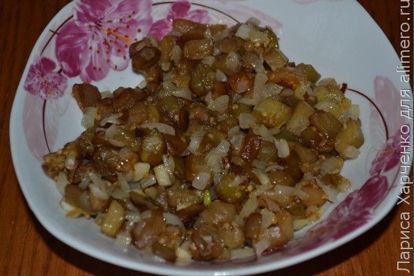 The second pan we have is designed for roasting minced meat – we lay it out and withstand until cooked, stirring occasionally with a spatula.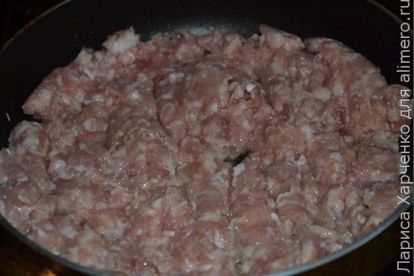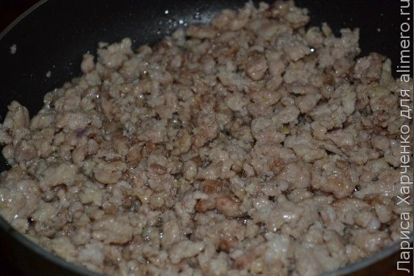 Do not forget about the pasta – when they are ready, then pour out the water from them and season with butter.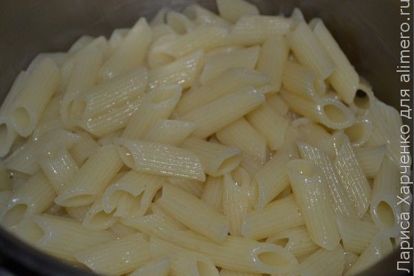 There was only a little – combine the mince with roasted vegetables. Also at this stage, add soy sauce, French mustard and, if necessary, a little salt.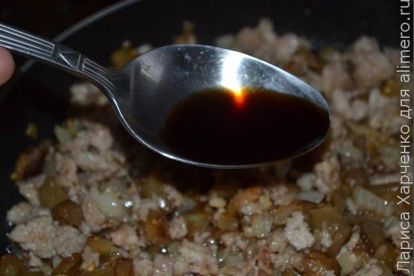 We mix everything up well and leave to steam for a couple more minutes on the fire.
Spread pasta on a plate, and on top – delicious and juicy meat sauce with eggplants. The dish is served hot, decorated with a sprig of greens.