And the eggplant season is gradually coming to an end … And somehow I feel a little sad.
But I still stocked a bit of them;) So for the next month I have enough eggplants. But when they run out completely, I will be sad for them for almost half a year, until the new harvest, oh …
Today, with eggplants, I prepared macaroons. And then sprinkled them with cheese and baked in the oven … It turned out very, very tasty!
Difficulty – making eggplant pasta is easy

Cooking time – about 30-40 minutes

In order to prepare eggplants with macaroons such products are needed: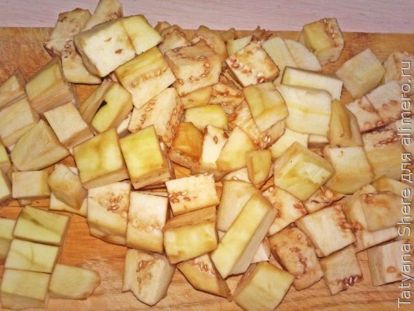 Laid them to the onion in the pan. Fried on medium heat – eggplants should be fried. In the end salted. Then in eggplant added sour cream.
Pasta (I had a penne) boiled to the state of al Dante in salted water.
And laid out already cooked penne.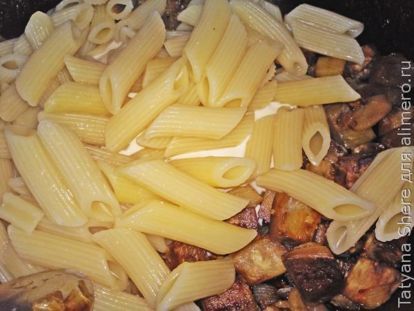 Stirred up.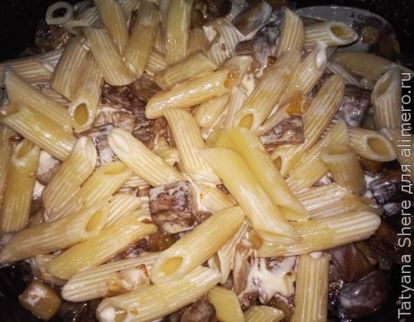 Poured soy sauce. Sprinkled with a mixture of peppers and ground paprika.

Once again mixed. Put them still hot in the baking dish. And sprinkled with grated hard cheese on top.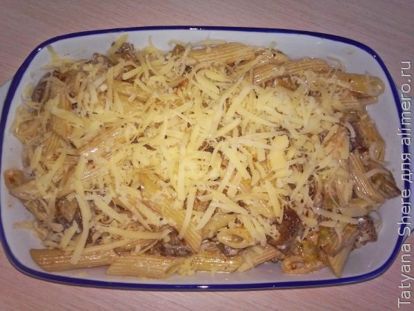 I put it in a preheated oven for 5 minutes – just enough time was needed to melt the cheese. In principle, it was possible to put in the microwave for a minute or two, but my form does not fit in the microwave, so I used the oven.
When the cheese has melted – the dish is completely ready! It turns out pasta with eggplants very, very tasty.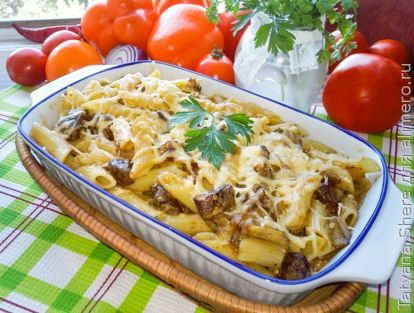 Enjoy your meal!