Today's recipe is another burgers, but one of my favorites!
Cutlets cooked with eggplants and other vegetables are very useful. I did not remove the meat component, so the chops appealed to both my husband and me.
In this recipe, I added carrots, onions and eggplants to the minced meat. There are a lot of spices and as a result, very good burgers. I did not add bread crumbs to this recipe. I wanted a meaty taste, and the recipe did not disappoint me. Well, and vegetables, undoubtedly, have given very soft note to cutlets.
This dish can be served with various sauces and side dishes. I really like to use hot sauce for such cutlets, but I will not insist.
In this recipe, I served fresh tomatoes, they harmoniously complete the picture on the table.
Time for preparing – 30 minutes.
Mince for this recipe, I chose the pig-beef. I do not like the purchase, so I cooked it myself at home. Grind meat in equal proportions.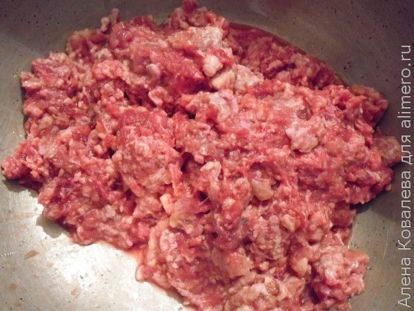 The following ingredients were added to the mincemeat: first it broke an egg, chopped onions. Onions are grated, but you can do it in a blender.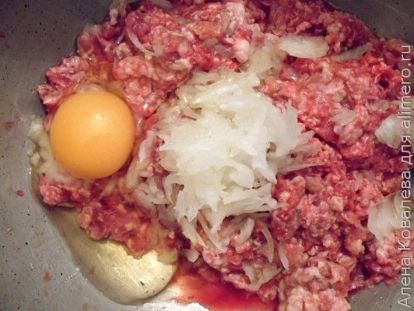 Then grated eggplant and carrots. Of course, I washed them beforehand and peeled them.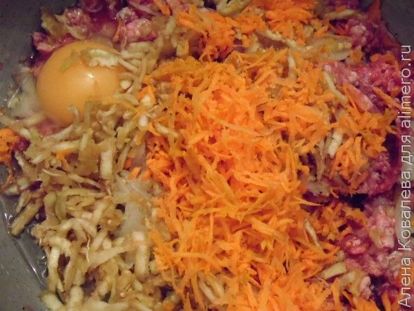 Next, I added a lot of spices and salt, mixed the stuffing. The more we interfere with minced meat, the more lush I will be burgers.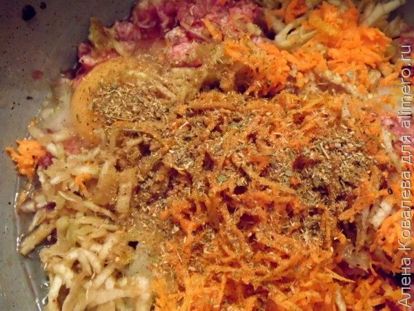 Paned them in flour and sent them to a pre-heated pan. Roasted on vegetable oil on both sides until golden brown.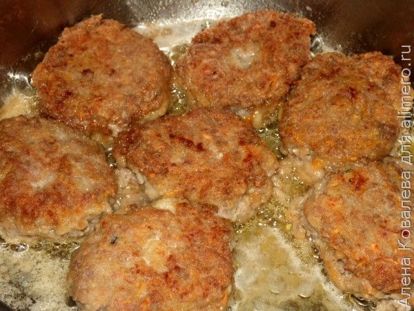 Cutlets are very juicy and tender. Vegetables give their piquancy, spices – spiciness, and meat adds to the satiety of meatballs.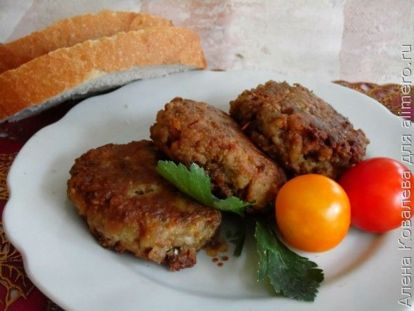 There are a lot of recipes for meatballs, but I really liked this successful combination of products.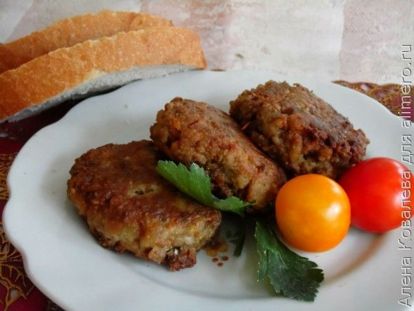 I hope you liked my meatballs. Good appetite!