I already somehow shared my discovery with you – from the red currant it turns out just a great soufflé! Very gentle … This time I decided to make not a cake with him, but tartlets!
I baked tartlets from unleavened puff pastry. She set up an experiment – one layer (250 g) rolled out thicker and cut out 6 circles-blanks from it, and from another, which is thinner – 9. Nevertheless, I liked the first variant more. So.
Level of difficulty: average
Total cooking time: 2.5 hours
I took the red currant out of the freezer, put it in a bowl and filled it with cold water. Left for some time.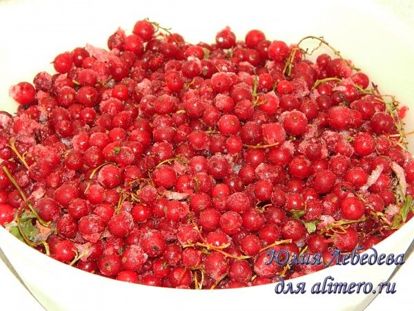 When the currant defrosted, removed the branches and leaves. And some of the berries laid out in a colander, installed in a deep tank.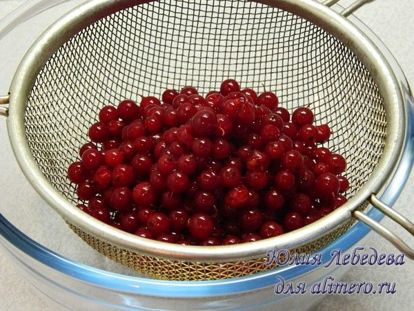 Gently spoon chopped currants. This is the longest stage in this recipe, as it is more expensive to rush here – to scrub the bright red drops of juice from the kitchen walls will obviously be longer))
Cake threw, and the juice left.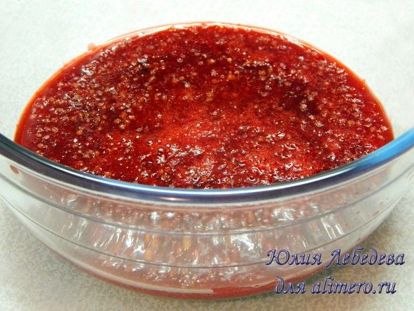 Thawed unleavened puff pastry rolled out, cut out circles with a diameter of 9 cm and chopped them with a fork.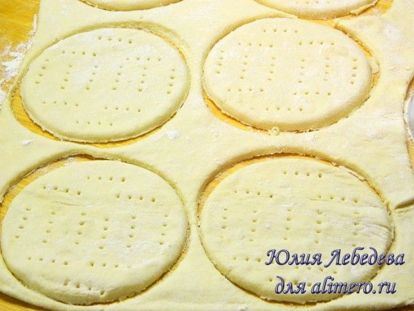 I sent them in silicone form, after sprinkling it with cold water.
For each future tartlet laid out the foil, and on it peas. Otherwise, the dough will be blown out with a flashlight, and you will get more blanks for profiteroles than tartlets))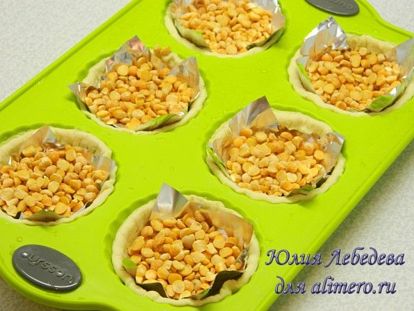 Sent to bake in the oven at 200'C for 15 minutes.
Beaten in a strong foam cooled egg whites.
Added sugar, salt and starch.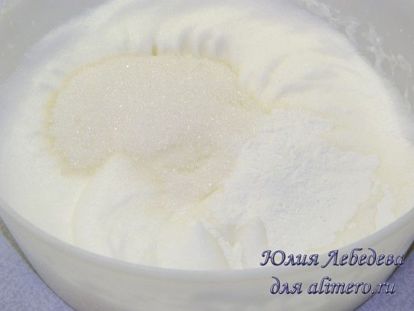 Beat another 5 minutes, getting a glossy mass. Poured currant juice to it.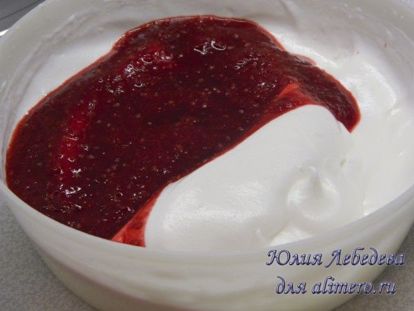 Gently stir with a spoon to obtain a uniform shade.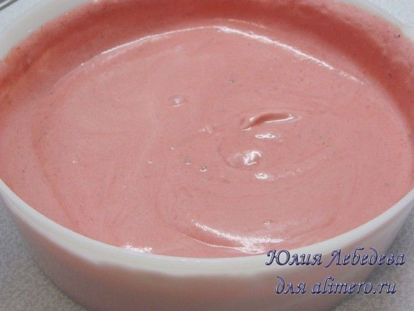 Laid out from the oven tartlets laid souffle.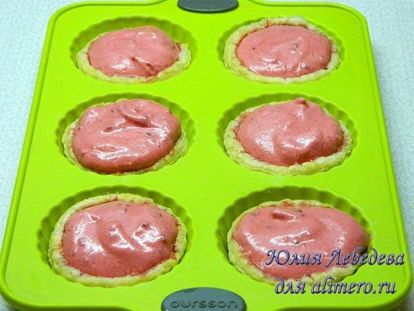 Sent baking for another 15-20 minutes at 180'C.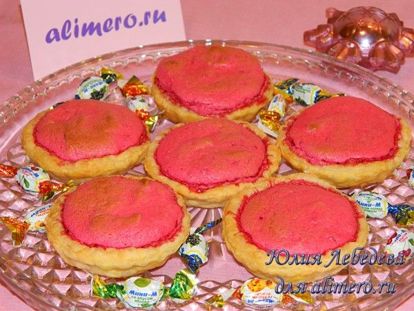 Tartlets just melt in your mouth! Tasty and tender! 😉