Now we have very hot days. At this time, especially want something light and cool. Instead of buying ice cream lately, I often make a summer fruit dessert – sorbet of banana and berries. Making it is very quick and easy, and the result is a very tasty, low-calorie and healthy popsicles.
I always take the different ingredients that are on hand. This may be an orange, banana, kiwi or seasonal berries – strawberries, raspberries, blueberries, black currants. The most delicious combinations for my taste are bananas with kiwi and raspberries, as well as blueberries with strawberries.
Dessert can be laid out in layers. The first layer is a banana, the second is kiwi, the third is strawberry or raspberry. The result is a striped fruity ice cream.
Of course, you can use only berries, without adding a banana. But a banana gives volume; without it, the berries will need much more. Plus it adds a sweet ingredient, so no additional sugar is required. This time I made sorbet from banana, strawberry and blueberry.
The difficulty of cooking: very light
Time for preparing: 10 minutes plus freeze
Products for cooking:
Working process:

Fruits and berries carefully wash: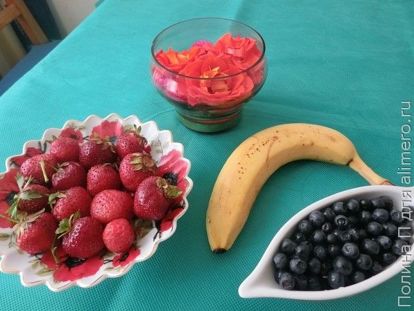 Peel banana and cut into slices, put in a container: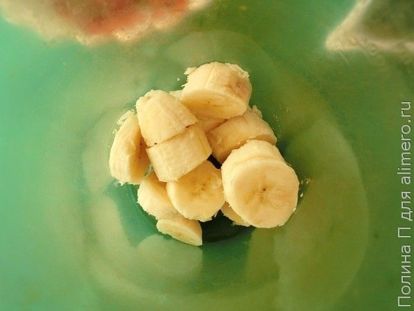 There we also add strawberries: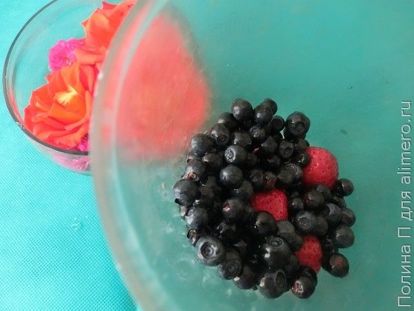 Next, blender this mixture until smooth. Now I'm in the country, so I use a compact hand blender: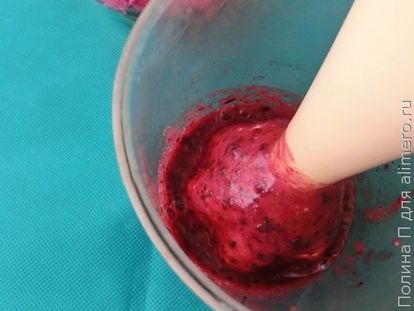 The resulting mixture is poured into cups – paper or plastic. Or use ice cream molds. In the middle we put ice cream sticks into the cups and, in this form, send them into the freezer: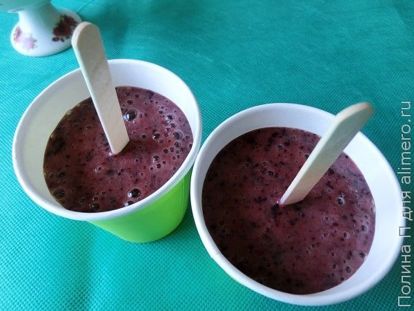 If you want to get a softer ice cream, similar to fruit sorbet in cups, which can be eaten with a spoon, then 3 hours will be enough for solidification: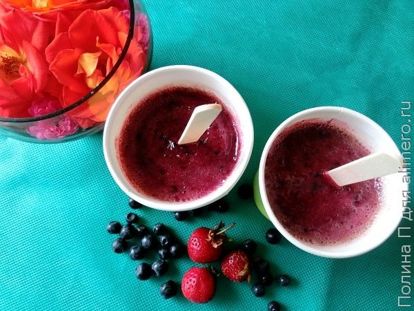 And if you need something like fruit ice on a stick, it is best to leave the cups in the freezer for a day. Here is the result: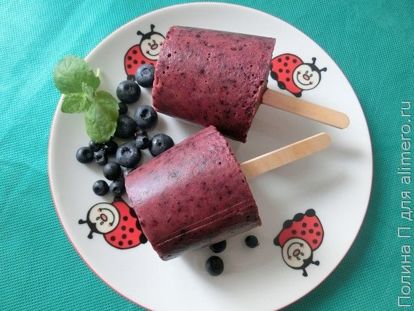 Bon Appetit everyone!