No more than a year ago, after a trip to Thailand, I discovered the so-called rice pancakes for cooking spring rolls and realized that it is perfectly possible to make low-calorie desserts with various fruit fillings.
In the summer I put different fruits and berries in them, ranging from raspberries and strawberries to peaches, etc., and in the winter I usually use apples, pears, bananas, kiwis for the filling.
Today cooked such pancakes with apples.
For cooking will need:
Spring pancakes for making spring rolls – 1 pack (12 sheets)
apples – 4 pieces
butter – 50-70 g
sugar – 2 tablespoons
chocolate – 60-70 gr (incomplete 100-g pack)
milk – 1-2 tablespoons
Cooking time – 20-30 minutes
The difficulty is minimal
The first thing I did was stuffing – zaplambirovala apples.
Apples cleaned from the core and peel.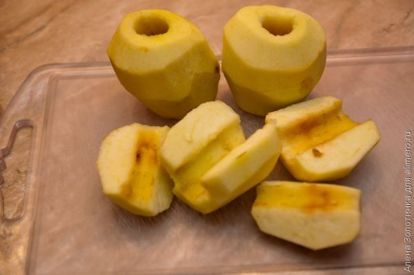 Cut each apple into 8-10 pieces.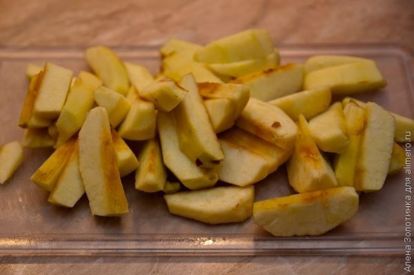 In the pan melted butter and added sugar to it.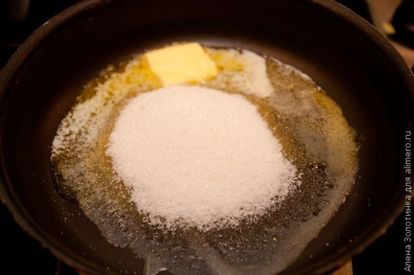 Constantly stirring, I waited until the sugar begins to melt.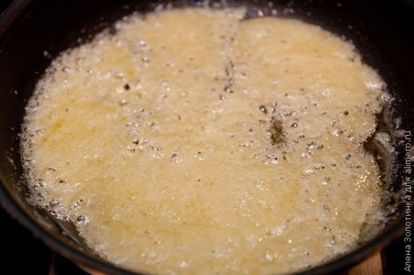 I put apples into melted sugar and extinguished them in sugar-oil mixture for 8-10 minutes to the state of semi-preparation – that is, they should not fall apart, but at the same time they should already soften.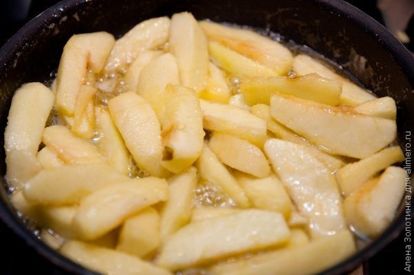 Apples will give juice and will stew in their own juice. At the end of cooking, the juice will become thick – this is the flambée apples.
If this dish is prepared for adults, you can add a couple of spoons of some alcoholic liquor at the end, then set the pairs on fire in a pan to allow the alcohol to evaporate. I was preparing a dessert for children and did not use alcohol.
Took a flat plate. Next put a cup of hot boiled water. She put each pancake on a plate, smeared it with hot water with a brush, waited a few seconds until it softened.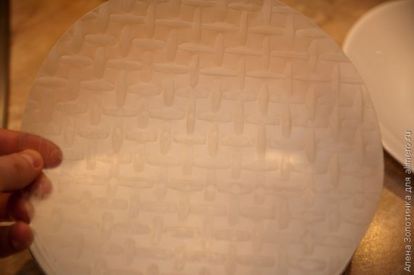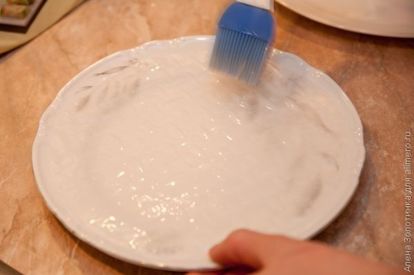 I put about 3 slices of apple on a pancake along with a thick juice.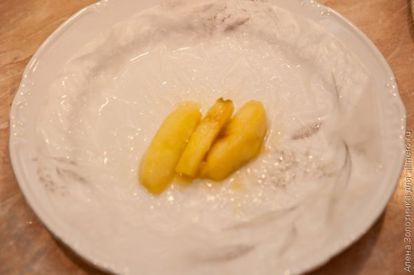 She wrapped pancakes in an envelope.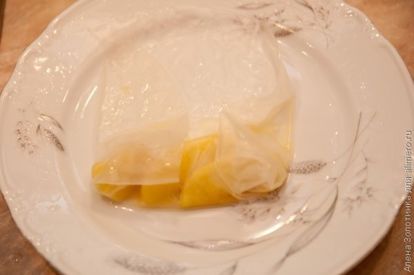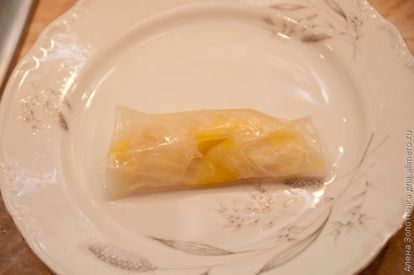 She laid out on plates so that the pancakes do not touch, otherwise they stick to each other.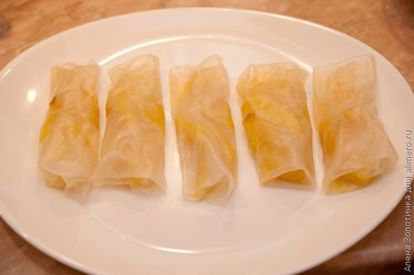 When all the pancakes were ready, put the chocolate and milk in the microwave to warm up.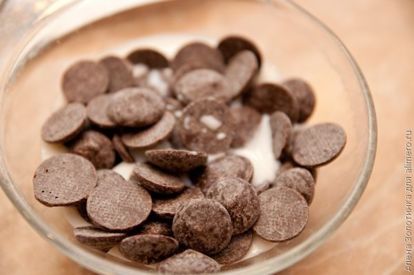 Thoroughly mix the resulting sauce. If the sauce is too thick, you can add a little more milk and mix again.

Chocolate sauce decorated rolls.
Cooked for half an hour – my homework was eaten in 5 minutes!