On holidays, there is not always time to bake cakes or pies. In this case, a worthy substitute for any delicacy is dessert. After all, it is tasty and somewhat faster.
I adore biscuits, therefore I make of them not only cakes and pastries. With modern kitchen gadgets to transform any cake into a crumb is easy. And she, in turn, can be a tasty basis for dessert.
Level of difficulty: in the presence of a blender – small
Time for preparing: without baking biscuit – 25 minutes
*The volume of the used mug – 150 ml
Biscuit can take absolutely any – light or chocolate, store or home. My baked this recipe. I cooled it and broke it into pieces.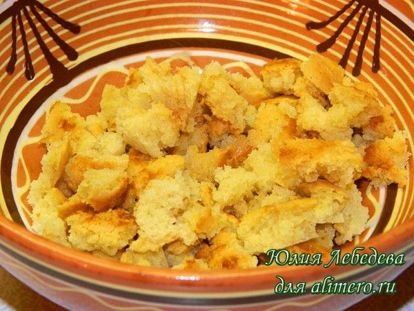 Sent them to the blender (chopper).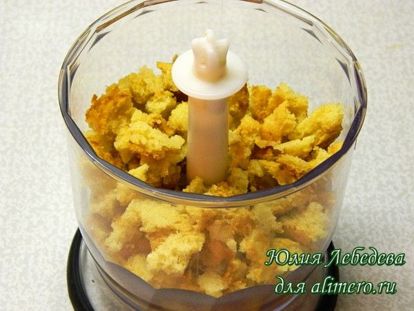 At maximum speed for a few seconds transformed into a crumb.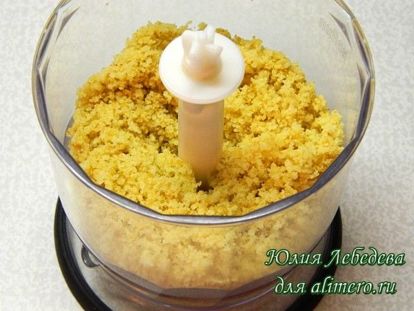 Raisin washed and sent to the grinder too.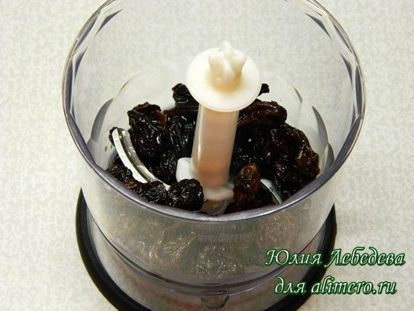 Beat until a viscous mass, then added sour cream. This time I have 20 percent.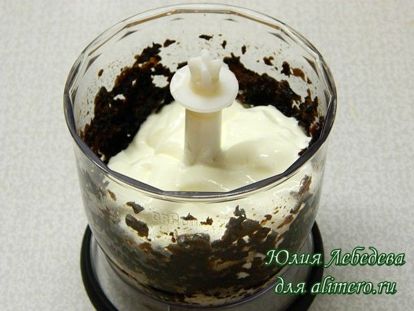 Now the blender has transformed sour cream and raisins into a more or less homogeneous mass.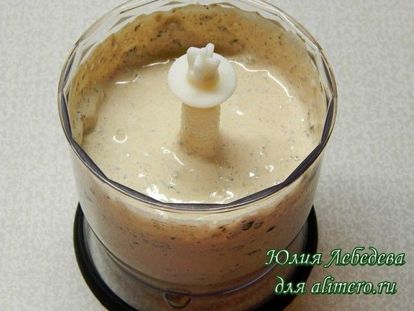 Apple washed, peeled and removed the core. I went on a large grater.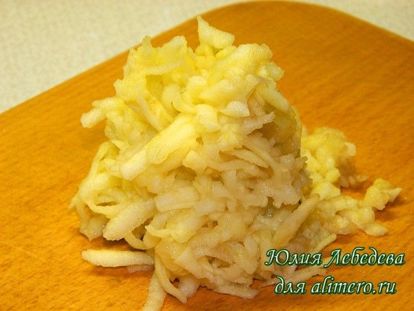 All components are ready – proceeded to dessert assembly:
At the bottom of the mug laid out apple chips.
She covered it with half of raisin-cream mass.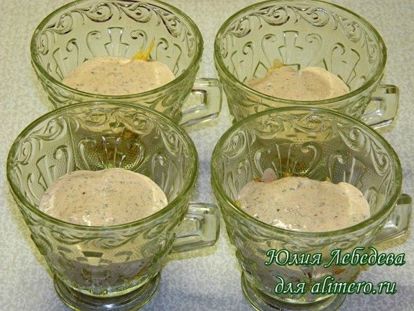 Then placed a layer of biscuit crumbs.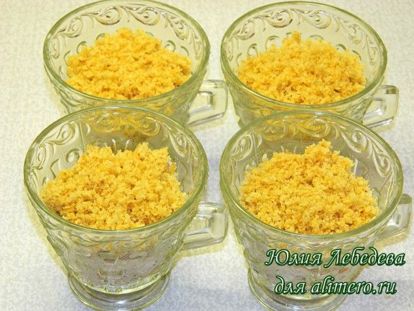 And again filled with sour cream.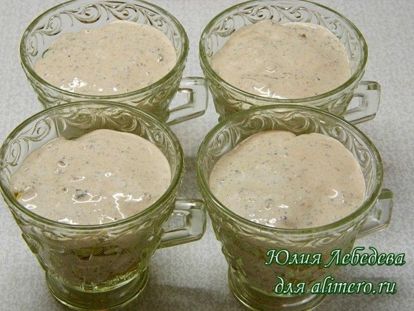 Top spread as a flower raisins on 5 pieces for each portion. And in fact I selected the smallest one)) And in general, this time I have a very large jumbo raisin. Well, I wrote about the dark color of this dried fruit more than once. Gray, almost black, it is much more useful (and, in my opinion, tastier) light.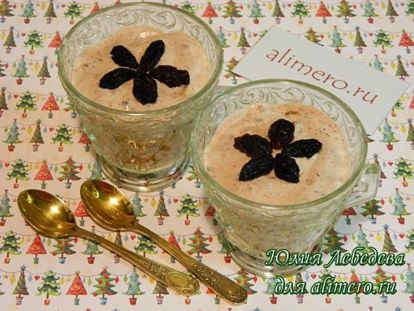 Can be served immediately or pre-cooled for several minutes.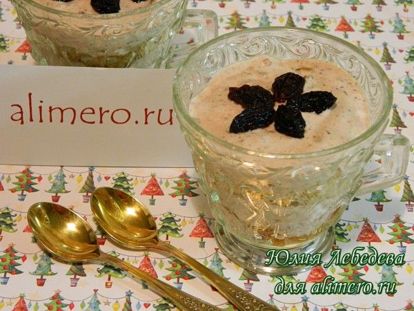 Dessert is easy and tasty! 😉