The beauty of this dessert lies in the fact that it can afford even sitting on a strict diet losing weight citizens. If you eat it, of course, in the morning. Neither granulated sugar nor honey is really added to this dish – no artificial sweeteners.
Why, then, is it possible to lose weight only in the morning? It's all about the fruits – they also contain sugar. Despite the vitamins, fiber and other useful ingredients, fruits are natural sweets. Therefore, it would be more correct to call this recipe – cottage cheese dessert without additional sugar.
As for the cottage cheese in the composition, it is just a storehouse of nutrients – at least, a storehouse of protein called casein, which is considered the most important of food proteins.
Not a dessert, but continuous health benefits. And the main advantage is that it is prepared in 5-10 minutes.
Ingredients (for 2 small portions or 1 large):


Time for preparing: 5-10 minutes
To begin, collect all the fruits. You can take others, but, believe me, this combination has been calibrated over the years – the perfect combination.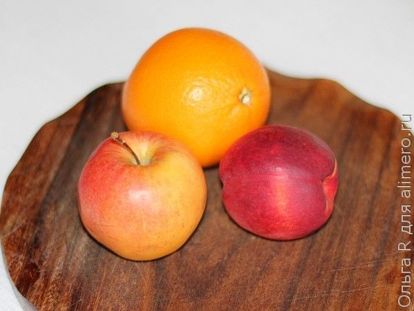 Apple peeled core and peel and cut into small pieces.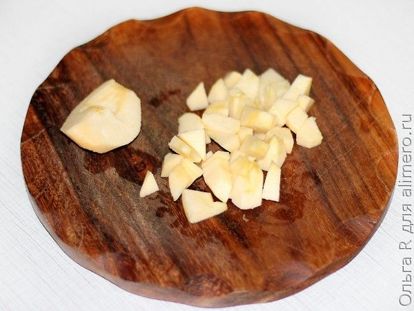 Next – the queue of nectarine. Remove the bone and, just like an apple, cut into pieces.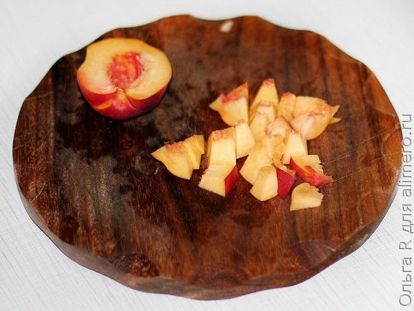 Now is an orange. We clean it from the peel and disassemble it into slices. Two of them put aside, the rest is cut into the same slices as an apple and nectarine.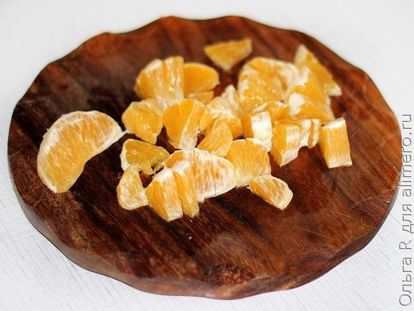 The orange slices put aside are cleared of films (this is an optional item, but without it, the dessert will not look so beautiful, and, you see, serving the dish is an important aspect).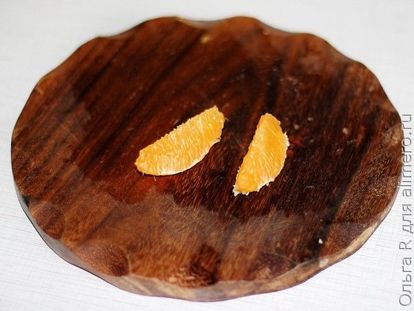 Mix all diced ingredients in a deep plate.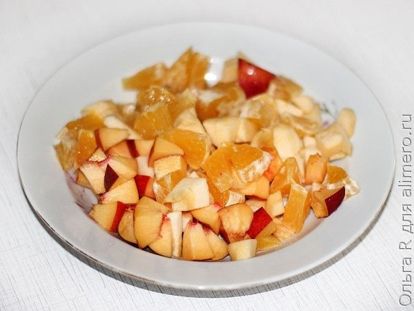 We take out portioned bowls and arrange fruit mix on them.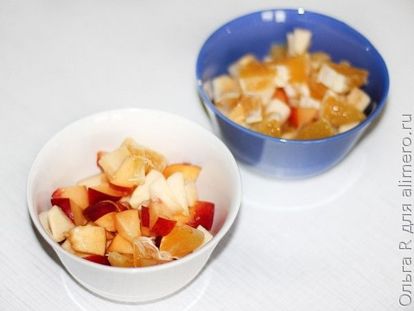 Next, take the cottage cheese. I took a soft, creamy, with minimal fat. But if you like fatter, or if you like cereal cottage cheese, take it. Here is someone who likes more.
I laid out cottage cheese in each bowl so that it was only on one side – then it is more convenient to eat this dessert, scooping up with a spoon and fruit, and cottage cheese. Well, on top of the cottage cheese put on a slice of orange. It turned out beautifully and tasty and healthy.