Today I want to replenish your piggy bank of recipes with a new useful delicacy. I present to you the simplest in preparation and very tasty dessert: a curd, beaten with pumpkin and liquid honey!
I write about it so solemnly, because I am extremely happy when a dish made using pumpkin, and especially sweet, is pleasant not only to my husband and daughter, but to myself. Salty dishes with this product, I eat with pleasure, but with sweet variations did not develop. And since I live with two sweet teeth, it is very pleasant for me to find an option that suits everyone.
In the composition of this dish only useful and necessary products for the body. Let's make this cottage cheese dessert!
Time for preparing: 30-35 minutes (given the preparation of pumpkin).
To make a cottage cheese dessert with pumpkin, we need:
1) 400 g cottage cheese
2) 100-150 g of pumpkin
3) a few tablespoons of liquid honey
4) some water
5) walnuts or other nuts for sprinkling
Peel a piece of pumpkin, cut into plates of medium thickness.
Put them in a pan or pan and add water.
When the pumpkin is extinguished, but still not too soft, remove it from the remaining liquid.
A little pumpkin left for decoration.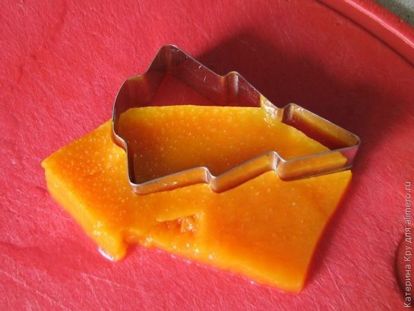 Mash the rest of the pumpkin pulp in mush and mix with honey.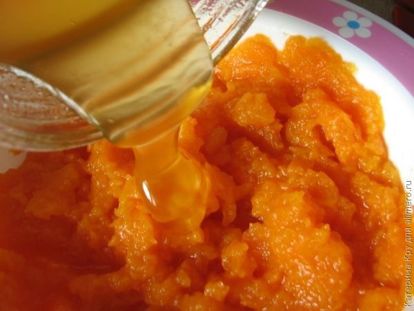 Dessert we will cook with the help of an immersion blender. To do this, lay out cottage cheese in a tall and not wide vessel.
We choose a nozzle for grinding (in my case these are three knives) and whip at high speed a curd without additives. Beating it with high speed, we enrich the cottage cheese with oxygen, and it becomes airy.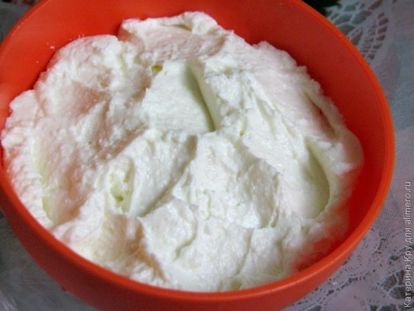 Add to the cottage cheese sweet pumpkin puree and mix well.
Ready dessert lay out portions and decorate with pumpkin slices and crushed nuts.