Dessert 10-minute … What could be better in the heat? And if it is still healthy and very tasty, even more so!
For this recipe I used muesli with honey and almonds, prepared the day before. I am sure that with muesli with maple syrup it would be just as good! But you can take the store product. So.
Level of difficulty: minimum
Time for preparing: 10 minutes!
Servings: 3 pcs.
Cottage cheese, as I have already indicated, took 9 percent. You can use both more and less fat – depending on what kind of dessert you want to end up with. For the diet option, you can take and fat free. But it should be remembered that there are very few nutrients in it.
Combined in deep dishes, cottage cheese and milk. If you have dry cottage cheese, then it is better to take 6-8 tablespoons of milk.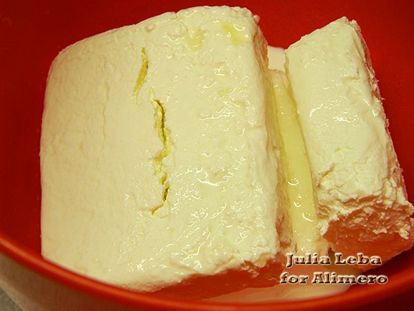 Beat with a mixer (you can use a blender).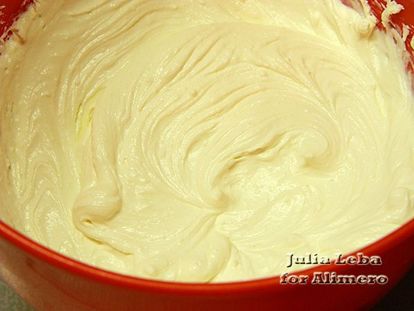 Poured liquor. It can be replaced with brandy or any alcohol tincture. When preparing a dessert for small children, it should be excluded. Or replace, for example, with syrup. At the same stage, if desired, you can add powdered sugar or sugar (but then beat it more thoroughly).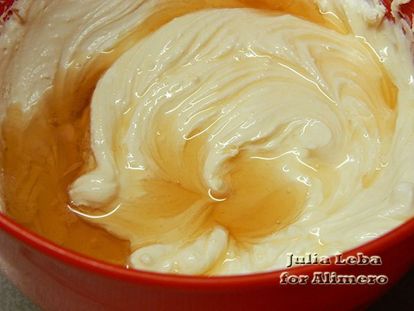 On wine glasses (it is possible to use ice-cream bowls, glasses or bowls) spread out 1/3 of the whole curd mass.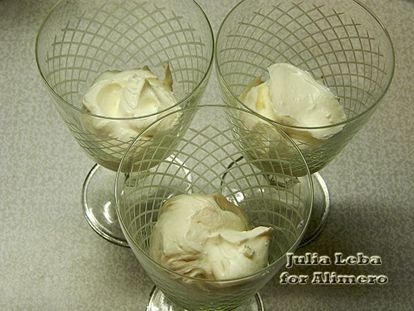 On the first layer sent muesli – 1 tablespoon (with a slide).
Then laid out the remaining fragrant cheese mixture.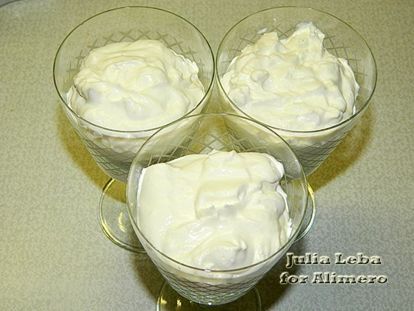 And sprinkled each portion with two tablespoons of muesli. Done!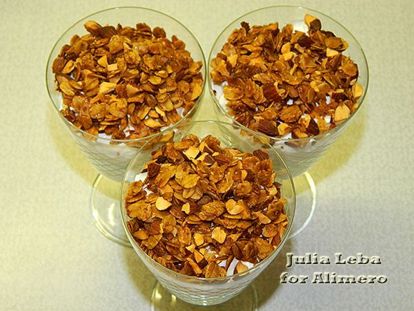 You can eat right away if you want to crackle. I did that. I really liked it! My family chose to wait until the muesli soaked and swell a little. They said that sooo delicious;)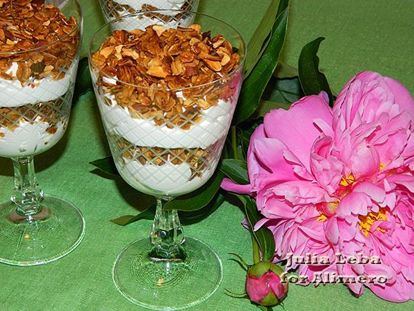 Agree, the dessert turned out not only simple and fast, but also useful! And the liqueur gave it a flavor and brought a touch of freshness!