My spouse is not at all alien to the desire to eat something sweet and greasy at about 10 o'clock in the evening. I am indignant, but he does not always listen to me. The other day I found him armed with a can of sour cream and sugar. She did not swear, just offered him a replacement, promising that it would be no less tasty than sweet village sour cream.
He agreed, and I quickly made this delicious delicate consistency of curd desserts, which my son and I also enjoyed at the same time.
There is nothing special in it, the main thing is to keep the proportions in order to get a mass that resembles a bit of melted ice cream. I make such a dish often, always from a different amount of ingredients. I will write the layout on 200 g of cottage cheese. My cottage cheese is rustic, well cooked, the one that is called coarse.
Naturally, such a plan can be made dessert with any berries – fresh, frozen or mashed with sugar. If you do with berries, you will need to add sugar to taste.
Complexity: in the presence of a blender – the minimum.
Time for preparing: 10 minutes.
Measure out the right amount of cottage cheese.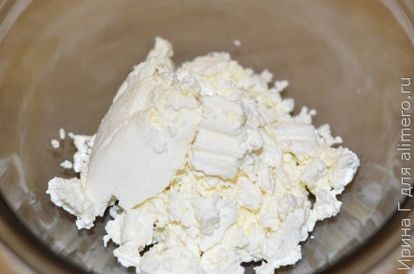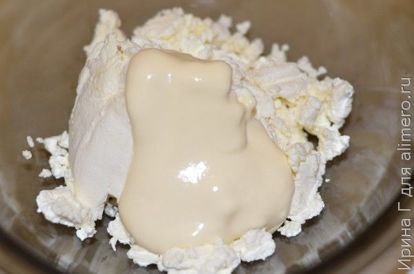 Put blueberry paste.
Beat the blender. If you don't have this miracle technique, you will need to work with a tolkushka, fork, or rub the curd through a sieve (to be honest, I have never done it myself). At this stage, an interesting property of blueberries manifests itself – to change its color when mixed with other products. Cottage cheese becomes lilac.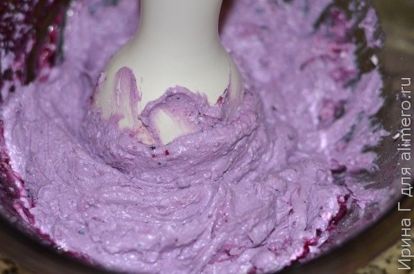 Now we need to give our curd-bilberry mass an airy, delicate texture. Add the milk a little.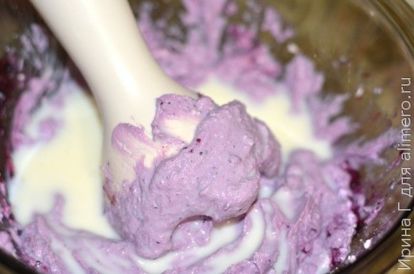 Beat (or mix thoroughly if cooked without using a blender).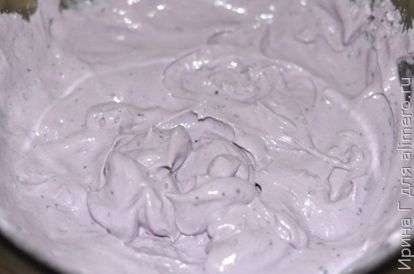 Curd-blueberry dessert is ready. Put it in glasses or creamers.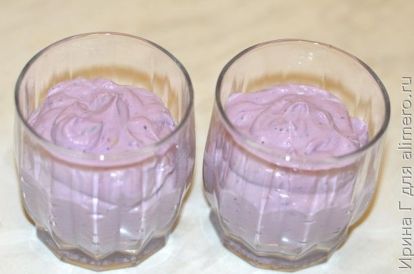 Decorate with frozen blueberries and mint.