Today's recipe is more likely for children than for adults. Although I really like these desserts. I share the recipe.
For little nehuchuh invented many all sorts of recipes. So I had to deal with a lack of appetite in the child. Eat cottage cheese and even fruit, my daughter refuses completely. The usual cheesecakes or pancakes with curds and fruits are no longer relevant, so I had to develop something new.
This dessert is prepared not harder than the same cheesecakes, but it turns out a completely different taste, and the unusual presentation and delicate structure makes it look like ice cream. I think that children of different ages will really like this dessert, and parents will help feed the toddler with healthy cottage cheese and fruits.
We will need the following products: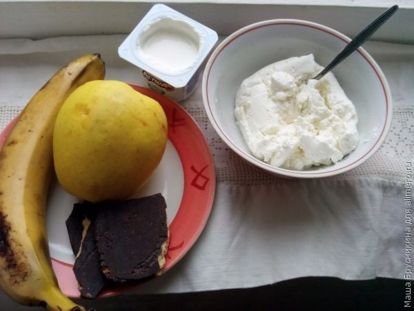 Cooking time – 20 minutes and 2 hours in the refrigerator
The difficulty is very easy.
We beat the curd mass together with a banana into a tender and airy mixture.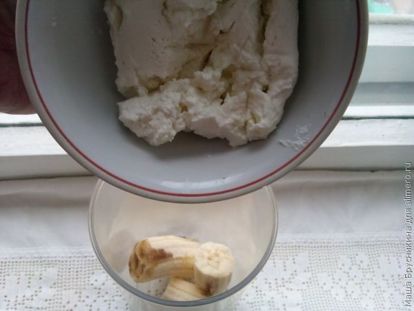 Then, we introduce all the yogurt and whisk again. Put in the fridge for 10 minutes.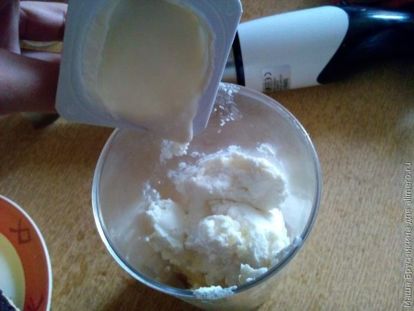 In the meantime, the cookies will be ground into a crumb of a different texture. We do not need to achieve the state of flour, it is enough to get just a small crumb.
Wash the apple, cut out the core and remove the skin. Cut the apple into rings.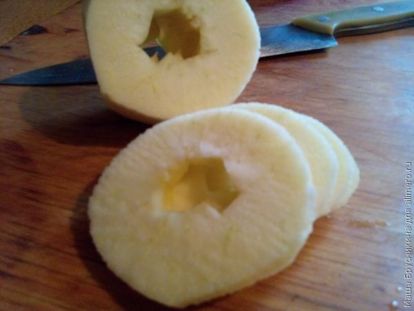 We take molds, I have wine glasses, at the very bottom we pour crumbs from cookies. Top two teaspoons with a slice of cottage cheese-banana mass, sprinkle with crumbs and place an apple circle.
And on top of the apple we put the mass, again sprinkle with crumbs, and on top of the rest of the curd-banana mousse and lay out the remains of the crumbs. Dessert can be decorated with apples. We put in the fridge for two hours and after serving to the table!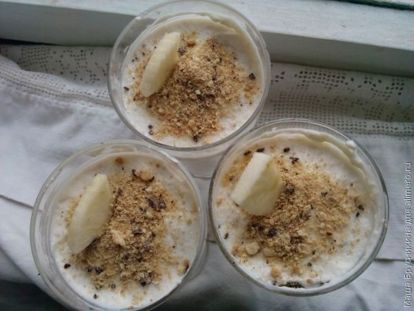 Enjoy your meal!