Curd desserts – my weakness! They are always tasty and healthy, despite the addition of sweets or any other ingredients.
This option is absolutely sugar free (and its substitutes). Of course, if you wish, you can add it at the stage of combining sour cream with cottage cheese. But for me this is too much in this case. And you are guided by your taste and desires of those who will be treated! 😉
Level of difficulty: minimum
Cooking time: about half an hour
Ingredients based on 2 servings:
Orange thoroughly washed. I cut it in half and then cut off one wheel. I decided to leave it for decor.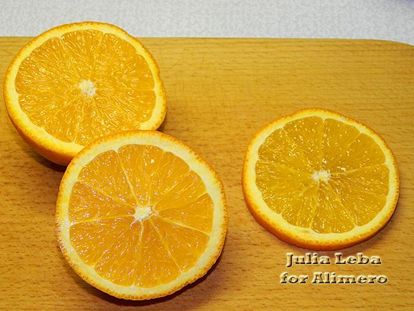 The two halves of the same peeled, seeds and white membranes. Milled knife.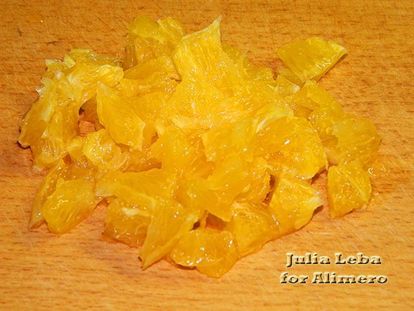 Cottage cheese connected with sour cream. I took the cottage cheese store, not dry, fat content of 9%. Sour cream – also shop, 20 percent. In my opinion, this is the perfect combination in terms of taste, and the final consistency.
If you choose dry cottage cheese, I would significantly increase the amount of sour cream, because in the future more cookies will absorb some of the moisture for impregnation.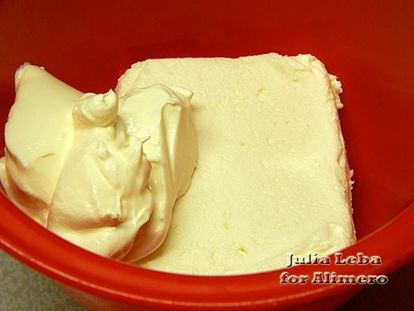 To dairy products sent pieces of orange along with the juice, which stood out during grinding. Stir.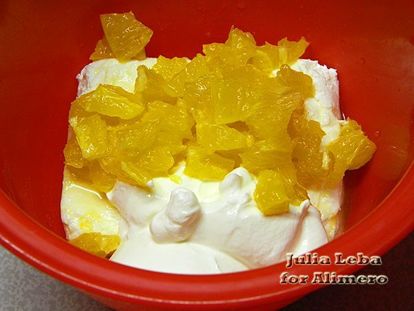 More than half of the resulting mass decomposed into two wine glasses. Dessert can be served in bowls, drinking bowls, glasses – it will also be beautiful!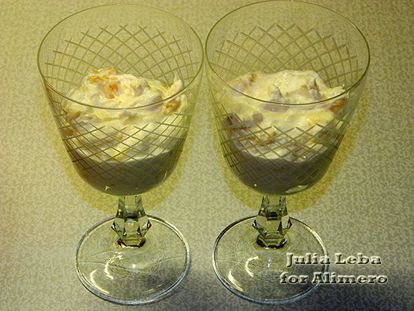 On a cottage cheese layer sent cookies. Crackers for this purpose should be small. I took Kristo-twist (Fish), with which I recently cooked a delicious cake. The result inspired me to continue using this cookie in my culinary experiments 🙂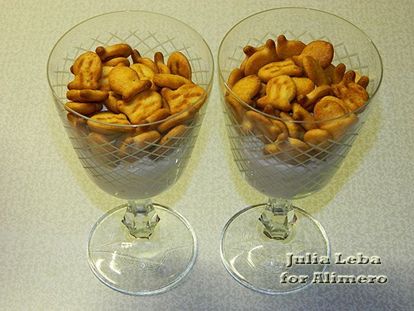 Cracker tamped a bit and laid out the rest of the curd mass on top.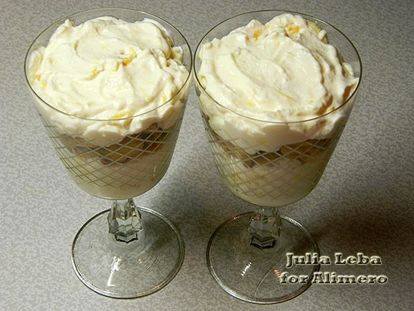 The orange wheel, designed for decoration, cut across into two parts. I packed it for dessert not in the center, but closer to the edge.
Empty space decorated with confectionery powder. I love these sweet and sour colored balls and for the taste, and for creating a festive mood!)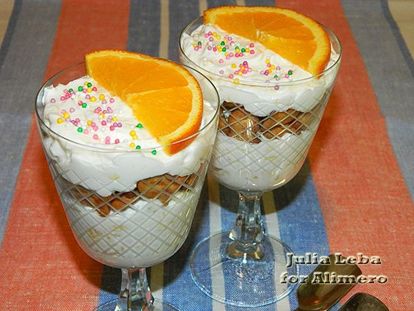 I sent the wine glasses to the fridge for a few hours (the more the better). Delicious dessert is ready! 😉