One of the most favorite products with which I am ready to experiment in the kitchen without stopping is cottage cheese! Dishes with it are varied and always very tender. In general, one sheer pleasure! 😉
I like both sweet and savory variations with it. Now, while strawberries are still coming, I wanted to make a light and tasty dessert with her.
It goes well with cottage cheese, and it looks just lovely! Decorates with itself any dish and any photo. Therefore, the most pleasant to eat, and guests are not ashamed to file 🙂
For this delicious dessert will need the following ingredients:
1. The number of products is designed for 4 servings.
2. It will take 4 ice cream bowls.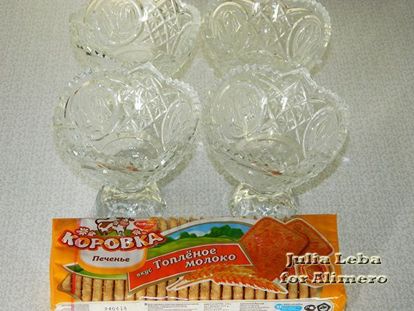 Chop the cookies into crumb. This can be done as you like – grate a small grater, roll with a rolling pin through a bag, pass through a meat grinder.
This time I decided to just knead them with a wooden pestle, since the cookies were very fresh and crumbly.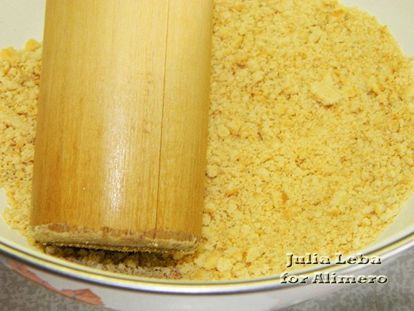 Spread out equally on the bowl (leaves 2-3 tablespoons).
Cottage cheese combined with powdered sugar and sour cream.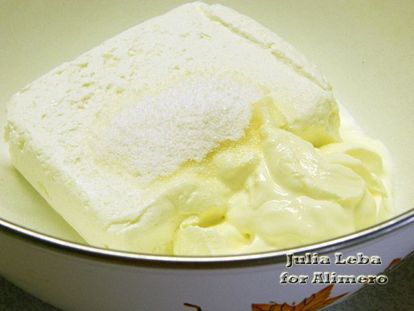 Well whipped and laid in the creamer on top of the cookies.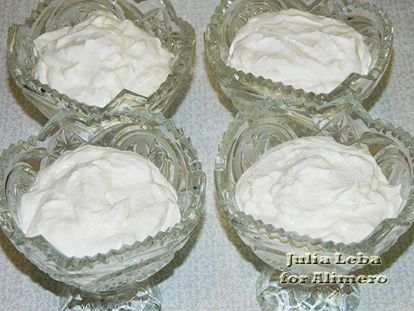 Kiwi peeled, cut across, circles. Each of them into 4 parts. Laid out on a creamy curd mass. She washed strawberries, cut each into quarters. Decorated them with dessert on top.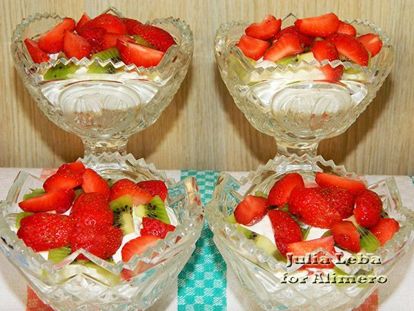 For decoration, you can use mint leaves. It will be very beautiful!