For holidays this year, we had quite a lot of days off, and therefore free time for cooking all sorts of goodies. Kids at home on vacation. Everywhere there are mountains of sweets and sweets, in other words, temptations that, I confess, were not at all pleasing. So I tried with beautiful and bright home-made desserts to somehow divert the attention of my girls from the rustling wrappers of chocolates.
Most of all I am glad that I managed it. Well, the truth, until the next guests, not listening to my requests, did not please the children with the next sweet gifts. No fruit to surprise … Well, okay.
My dessert was not just delicious, but very tasty. I think I just managed to guess with the right amount of gelatin. In the sense that I used it a bit. And the result was an amazing delicate delicacy with the taste and aroma of garden raspberries.
To prepare a cottage cheese and raspberry dessert, you need to take:
– 400 g frozen raspberries
– 1 cup of sugar
– 12.5 g of gelatin
– 70 ml of cold drinking water
The complexity of the recipe: closer to average
Time for preparing: just over an hour
Algorithm of proposed actions:
I think that based on the above components for the dessert, the course of action is quite understandable.
First of all, you need to leave the gelatin to swell in two separate bowls, and only then engage in layers.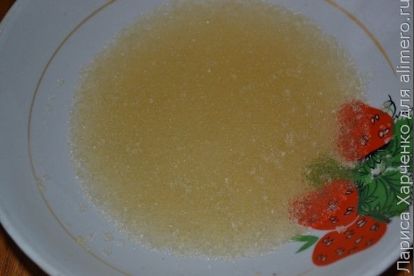 To prepare the cottage cheese layer, we arm ourselves with a blender and a flick of the wrist in just a few seconds to convert the cottage cheese, sour cream and two types of sugar into a wonderful creamy mass (I just have a new blender – I can't get enough of it.).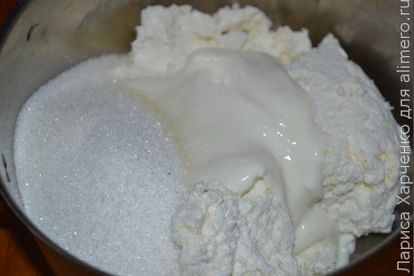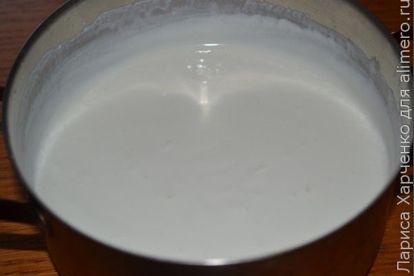 Then simply dissolve the gelatin in a water bath, combine with the curd paste, mix thoroughly and fill the dessert glasses.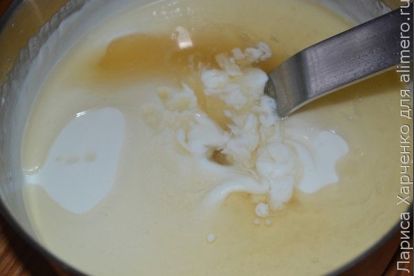 I decided to do it at an angle and place it at an angle on a cold winter balcony for freezing. Everything hardened quickly enough, apparently due to the temperature, but the curd mass was not habitually rubber, but very gentle, although it kept its shape perfectly.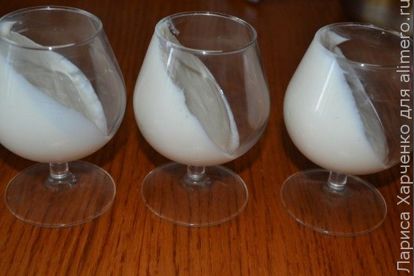 With a raspberry layer, everything is a little more complicated. No, the blender did not let me down – in a few seconds I turned the slightly melted raspberries and sugar into mashed potatoes. But with the bones I had to play around, rubbing everything through a sieve.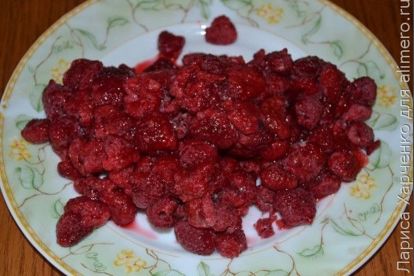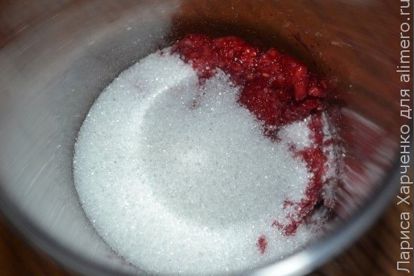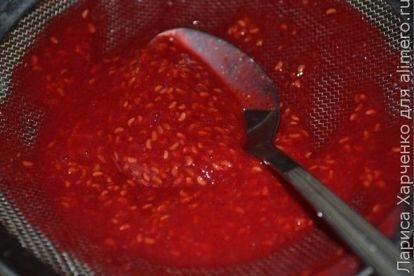 Pureed raspberry puree combine with loose gelatin, mix and pour into glasses with a frozen curd layer. And again we remove in the cold.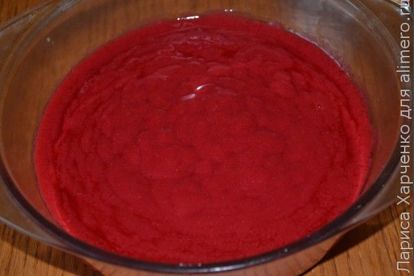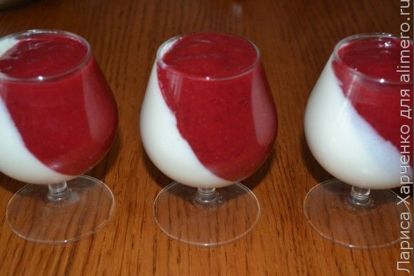 We decorate the dessert as desired – I had white chocolate chips on hand. But this is exclusively for photo shoots. Enough chocolate – the girls I handed dessert without him.