After the significant and inspiring success of Lviv cheesecake both in my family and on our website, I gladly decided to continue experimenting with wonderful cottage cheese baking without using flour, because, you see, this is insanely tasty and healthy!
I hope today's dessert, the recipe of which I want to share with you with pleasure, will not leave you indifferent – both I and my whole family remained delighted with the combination that I decided to use in the cooking process …
So, what we need:
Cooking time: somewhere 1 hour 20 minutes
The complexity of the recipe: below the average
The sequence of proposed actions:
I began by combining cottage cheese with butter – for this I used a sieve.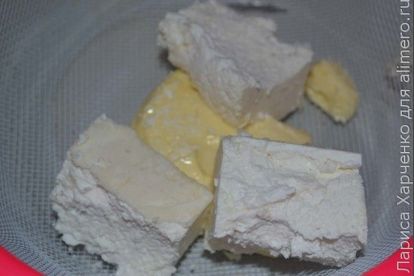 The result was a wonderful curd-oily mass with a wonderful texture.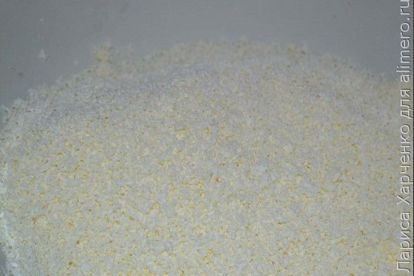 Egg yolks are well whipped with vanilla and regular sugar, as well as a pinch of salt.

To the curd mass poured semolina and poured whipped yolks. Mix it all well.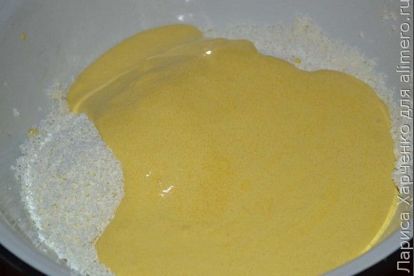 Then the cocoa line – I sifted it through a sieve and again mixed everything.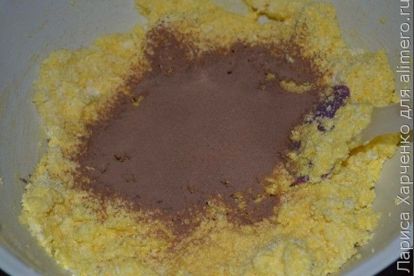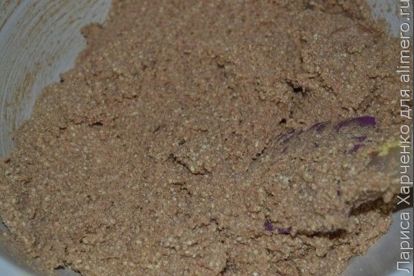 I decided to use dates from dried fruits – I filled them with boiling water and then dried them and cut them. Added to the chocolate-curd mass.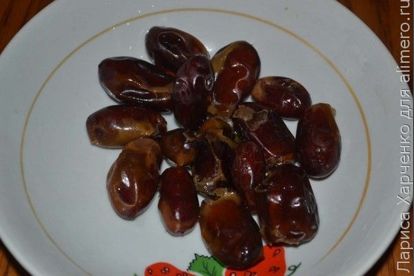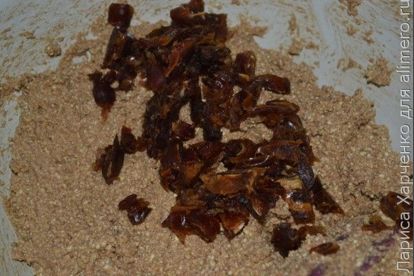 At the very last stage, beat the egg whites in a strong foam and gently insert them into the dough.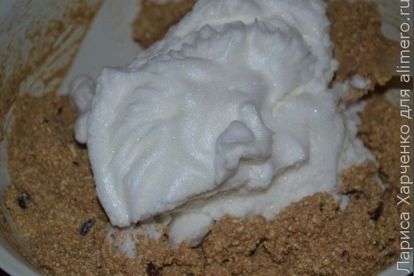 Bake cottage cheese dessert can be in great shape, but you can in small portions. I did just that – for my girls I filled silicone molds for cupcakes, and poured the rest into a rectangular metal mold.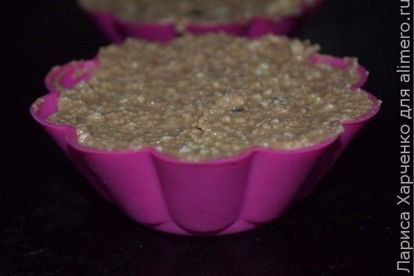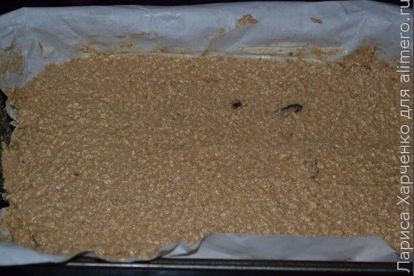 We bake this curd miracle in a well-heated oven with a baking tray filled with water at the bottom of the oven. In a large form, the dessert was baked for an hour, and in small forms – about 25 minutes.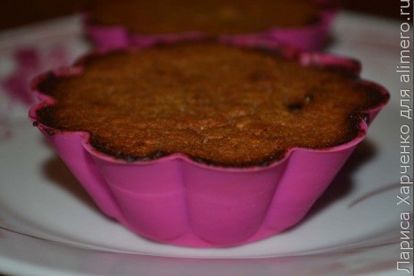 When everything is ready, baking should be completely cooled, and only then removed from the molds.
I want to say that this is a real find for coffee lovers – with a cup of aromatic hot coffee, this dessert is very tasty….