My whole family loves cottage cheese. Very often, I make all kinds of casseroles. And with pumpkin, and with berries, and simply from cottage cheese. But no less than my family like just grated cottage cheese. This dish is prepared quickly, and it can also be made with different flavors and additives. Of course, the product must be natural.
This time I decided to make cottage cheese of three tastes at once. A tangerine was found in the fridge, there was still a cherry in the freezer. Here I also connected them in a single whole. However, not quite in one.
Time for preparing: 20 minutes.
I started by taking cherries from the freezer.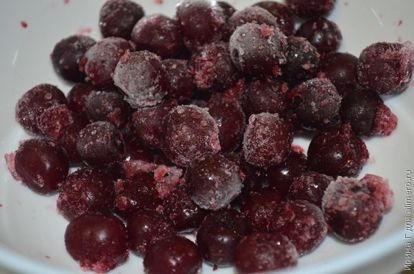 Then cleared the mandarin.
In three sockets put cottage cheese about the same amount (not weighed, right on the eye).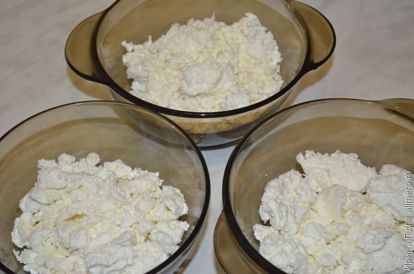 Added sugar to each outlet. Then sour cream.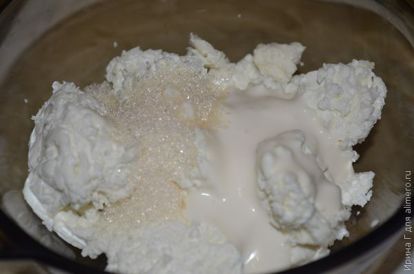 Mandarin cleared of films and added to another outlet. Since my son was actively helping me in this matter, a little more than half remained from the mandarin. Therefore, subsequently, the color of cottage cheese turned pale.
She took out the bones from the cherry and put the berries in one of the sockets.
In the third outlet, I made cottage cheese without additives. From there, it began: chopped curd with a blender, adding milk, since we like a not very thick mass.
Then she did the same with cottage cheese with mandarin.
Then whipped cottage cheese with cherries.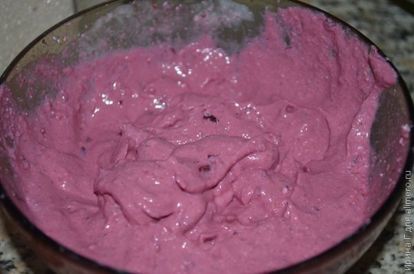 Laid out the cottage cheese in a transparent outlet. Decorated with cherry.