When my eldest daughter arrives, in the morning for breakfast I always cook her cheesecakes. Well, she loves them! Even it is not necessary to ask – only he sees, and joyfully: oh, syrynchki! Every time she is surprised – mom, how you do it, you tried it a hundred times, just like you, and it doesn't work!
Of course, I always show her the details – how to cook. But, I suspect that the matter is in cottage cheese, more precisely, in the consistency of syrnichkov. It is important that the flour be laid so that it was not too much, otherwise the cheesecakes will be tasteless, and not very little – we then do not blind them. So, the whole secret is in consistency. Stand it up! If everything is as it should be, then at the exit of minutes in 20 we will get cheesecakes that have not lost their shape.
Cottage cheese – 1 pack (250 g)
Eggs – 1 pc.
Sugar – to taste
Vanilla sugar – optional
Apple – 1 pc.
Raisin – 50 g
Flour – how much will it take
Vegetable oil – for frying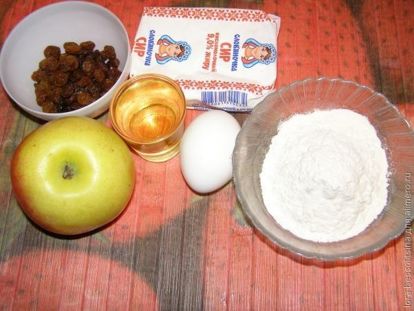 First, put an egg in the curd and add sugar.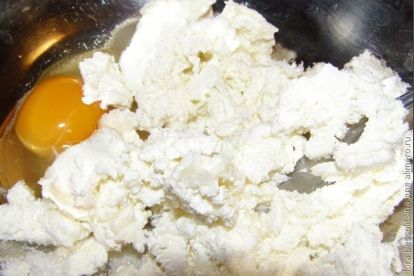 Stir everything well, so that the curd combines with the egg and sugar. We see that the mass is watery, and we begin to gradually pour in the flour.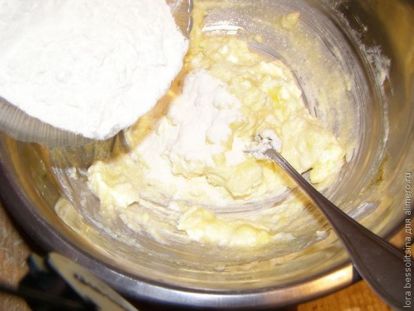 And knead a little mass, so that it is not liquid and very thick. In short, the consistency of everything should look like this: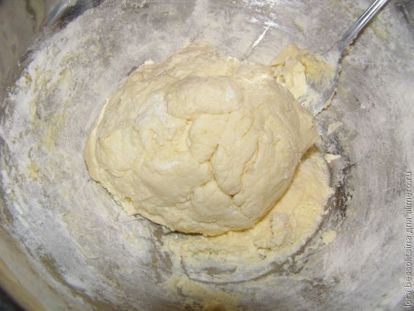 While the dough is resting, we cut the apples – the size of the raisins.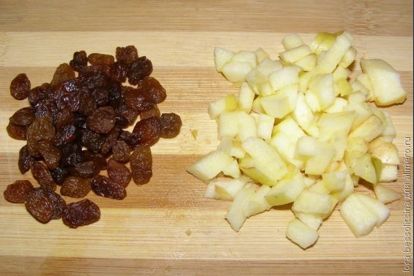 Mix them with dough and form syrnichki. I make balls and then, rolling them in the dough, I get sausages.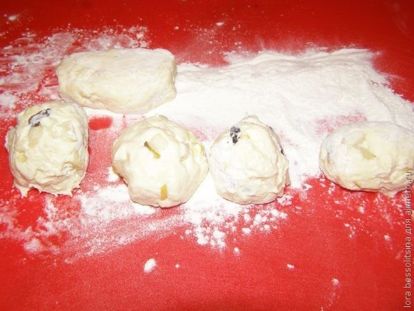 Here we also put them in a frying pan, having slightly kneaded as it is pleasant – a round form or oblong.
The oil in the pan should be hot.
Fry first over high heat on both sides. Then, seeing that the cheese cakes were gilded, reduce the heat and cover the pan with a lid. Let the syrnichki reach there. But a couple of times they need to be turned over and at the same time to check whether they are burning. As a rule, it takes me about 15 minutes.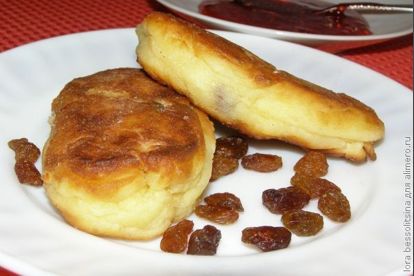 I like to pour syrnashki syrup or jam. With raspberry – delicious!