I'm sure you tried the soufflé. Sweet, with berries or meat. For mushroom lovers there is a mushroom. I am a cheese lover. And all sorts of varieties. Soft and hard, mildewed and very tender.
This soufflé can be prepared for a festive table, and in everyday life it looks unusual and original. I will say only one thing about taste qualities: it is incredibly tasty. Delicate, airy cheese-flavored souffle.
It can be cooked with almost any kind of cheese. Maazdam and Russian, parmesan and gorgonzola, cheddar and roquefort. Today I was preparing this soufflé with ordinary Russian cheese.
To make a cheese soufflé, you will need: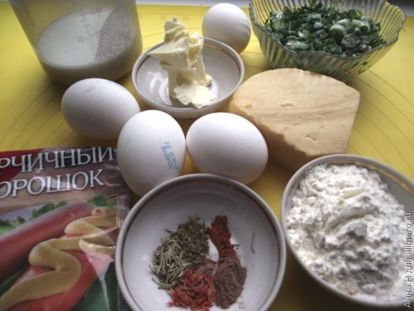 Turn on the oven at 190 degrees for heating.
In a skillet or a small saucepan, melt the butter over low heat.
First add 1 tablespoon of flour and stir thoroughly. If the consistency is not too thick, add a second spoonful of flour.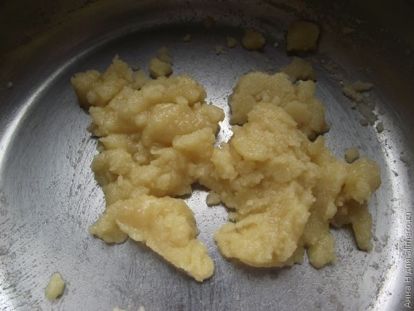 Gradually pour in the milk in the oil-flour mixture. Stir until uniform and thick. Lumps should not be.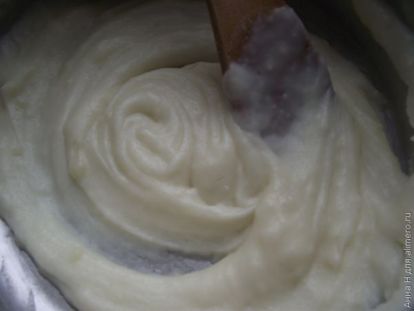 Put aside a little cool. In the meantime, grate the cheese.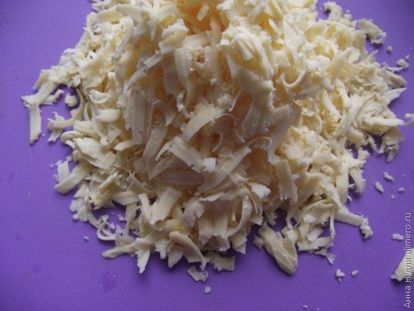 Separate the whites from the yolks. Protein put immediately in a clean, not greasy, dry dishes. Then we will beat them.
In the resulting sauce, almost Bechamel, lay out the yolks one by one and a pinch of dry mustard. Mix the cream mass well each time.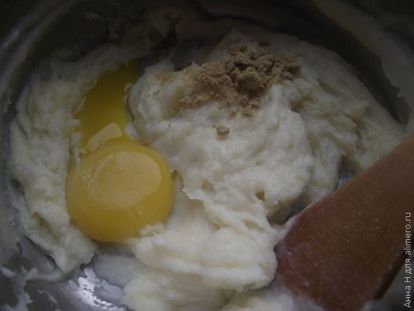 In the end, you should have this dough: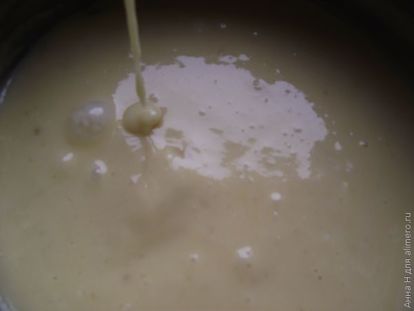 Now turn the cheese to go to the sauce.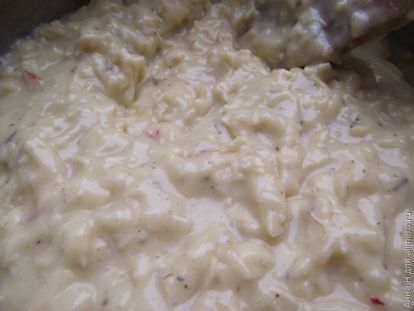 Following the cheese, add spices and green onions.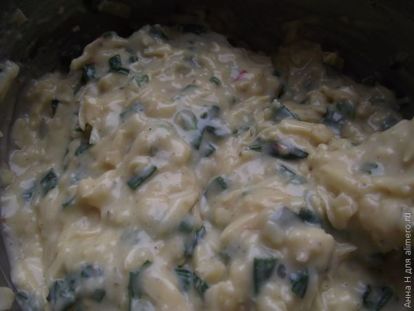 We set aside for the time the main curd. Beat whites to peaks. To check if whites are sufficiently whipped, turn the dishes upside down. If nothing falls out and does not follow, then you can continue to work.
We introduce protein. First add half. Stir slowly, smoothly and from the bottom up. As a result, we obtain: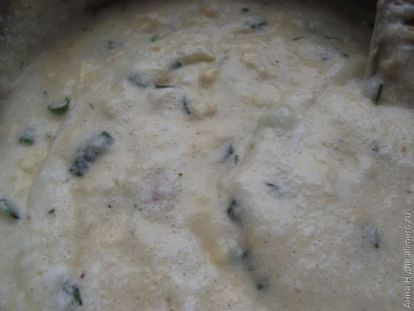 Fold the dough into molds. It can be small or one large.
We send the filled forms to the oven. In small molds the souffle is baked for 10-15 minutes, in a large form – 20-25.
Now the main thing is not to succumb to temptation and not to open the oven ahead of time. After the souffle is baked, it is advisable to leave it in the oven until it cools.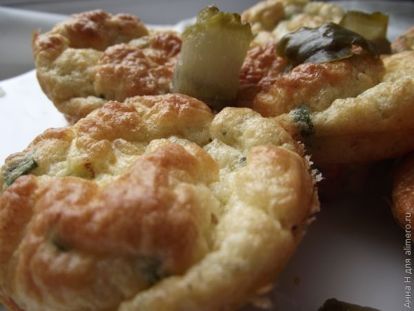 Wishing you culinary inspiration and enjoy your meal!