If you like meat and such a common dish made from it, like cutlets, then I invite you to look into my today's recipe! How is it different from others? Incredible tenderness of the finished dish.
There are no special difficulties in cooking. However, you need to take into account a few points, which I will now discuss in more detail.
Level of difficulty: below the average
Time for preparing: just under two hours
Amount: 15 small cutlets
Ingredients for minced meat:
– 6 small tomatoes
– 1 large onion
– a mixture of peppers
– Bay leaf
– salt
– sunflower oil
Beef and pork washed, cut into pieces. Missed with onions through a meat grinder thrice. Of course, you can get by with two, or even one time. However, if in the end you want to get really super snow cutlets, then it is better not to neglect this condition.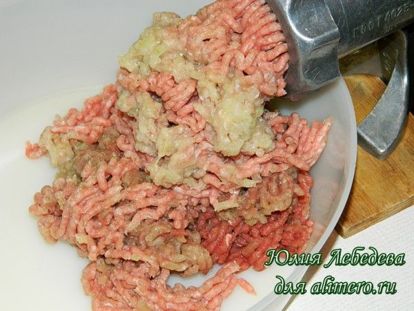 Grind Blender Oatmeal. In other cutlets, I usually put whole, but here is another case. Cereals need healthy – traditional, not fast.
I added them to minced meat, as well as cottage cheese (pasty, 18%), cold water, freshly ground peppers, and salt. Thanks to the cottage cheese, the cutlet texture will be soft and the taste is very delicate. Please note – egg minced is not required.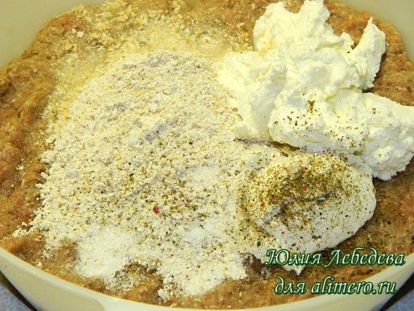 Carefully kneaded, tightened the dishes with food film and left somewhere for half an hour to part.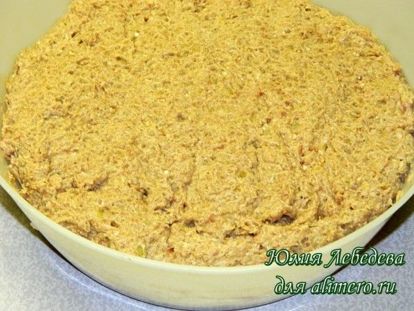 In a hot frying pan with sunflower oil laid formed patties.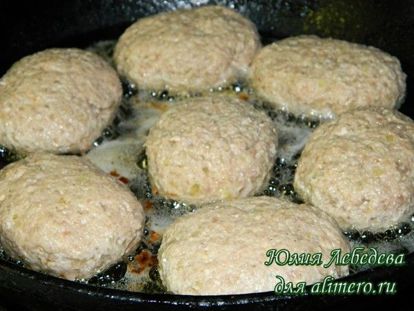 Roasted for 3 minutes to blush.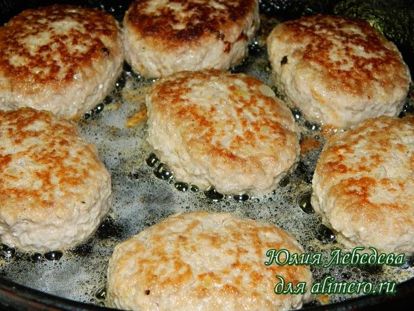 Fried the remaining mince in the second run. Then in a greased baking dish laid out all the burgers.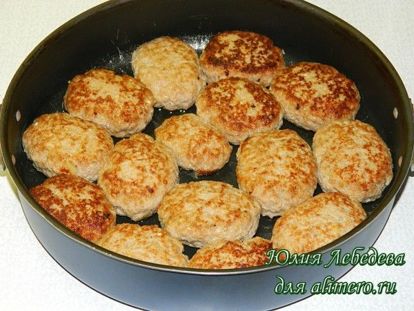 In the butter, in which the cutlets were fried, spasse onions.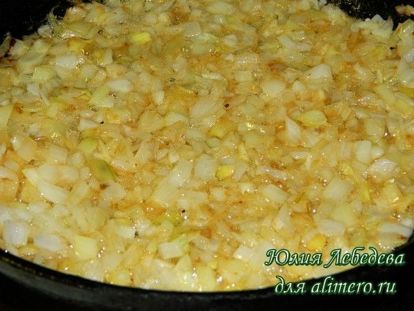 Here also sent sliced ​​tomatoes. I took 3 red and 3 yellow, just for beauty 🙂 Although, the taste of them, too, is somewhat different, that goes only for the benefit of the dish.
Stewed vegetables for a few minutes, seasoning with a mixture of freshly ground spices, salt and bay leaf.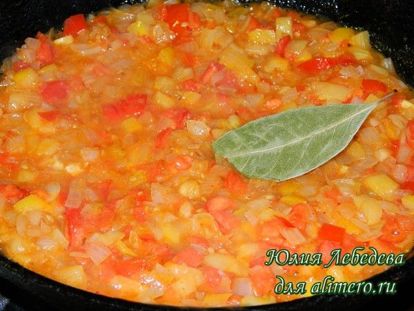 Laid out to meatballs.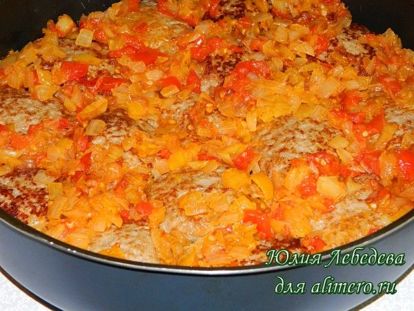 Sent in the oven preheated to 200'C for 20 minutes.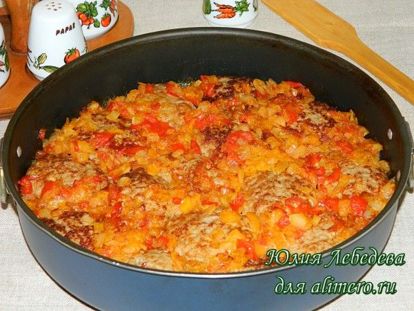 Served with fresh herbs, in a warm form. Although in the cold they do not lose their tenderness and taste in the least!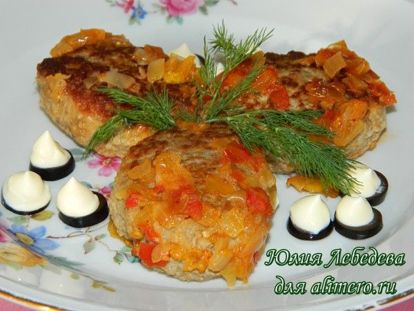 I am sure that this version of the cutlets will be enjoyed by you and your household too! They are suitable for a festive feast;)