My meatballs are associated exclusively with the meat dish. But I found a very interesting recipe for vegetable cutlets from the Bulgarian cuisine. And I hasten to share it.
Looking ahead, I note that the cutlets are very nourishing. The combination of boiled potatoes and eggplants gives the dish tenderness and richness of taste.
From the following products I got 14 meatballs. I took: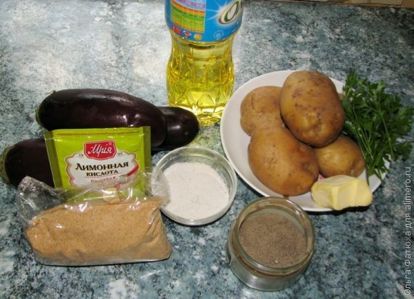 This recipe requires the presence of breading. I was breaded in egg and bread crumbs. Therefore, you can safely add to the list of ingredients:
– 2 eggs
– a glass of breadcrumbs
– a pinch of salt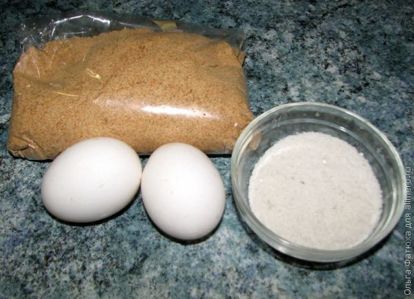 The composition of the breading may be different. For example, egg and flour, or only breadcrumbs. And you can completely replace the liquid dough.
Time for preparing: 1-1.2 hours
Complexity: average
Like any burgers, this dish requires cooking minced meat. Stuffing is prepared from vegetables, previously subjected to heat treatment.
I peeled potatoes, cut into large chunks.
Put to boil in salted water. Potatoes boiled for 15-20 minutes, until a piece was easily cracked in half with a spoon.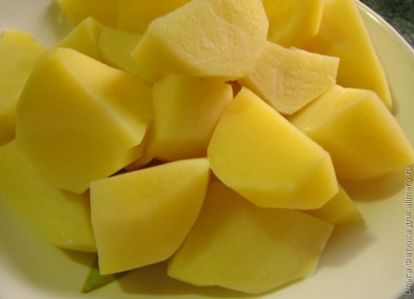 Eggplant peeled and cut into rings.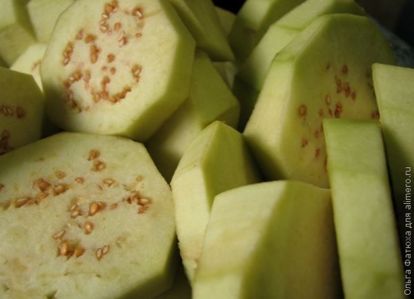 Water brought to a boil, added citric acid and threw eggplant. Boiled 1-2 minutes.
This action removes bitterness from the eggplant. I like the option of blanching in acidified water much more than with salt. Excellent bitterness goes away, and the taste of vegetables does not change.
Then eggplant lightly fried in butter.
Potatoes crushed in a container for a blender. For this recipe, it is better to use a blender, as the mash is more viscous. Just what you need to make cutlets.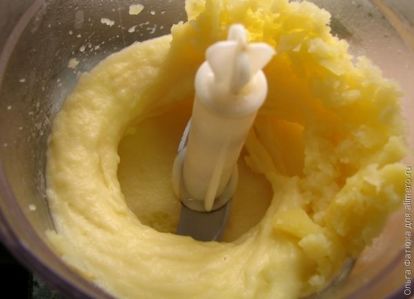 Eggplants set off for grinding in a blender.
Parsley finely chopped.
In a deep bowl, mixed two types of vegetable puree, breadcrumbs, greens, added salt and pepper.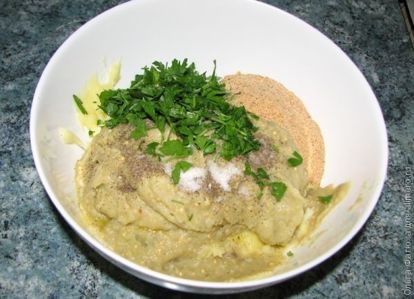 Cooked breading. Fork eggs, salted. Separately, on a flat plate poured crackers.
From the minced meat produced blinds. Dipped them in an egg, then ran in breadcrumbs. Fried on hot vegetable oil on both sides until golden brown.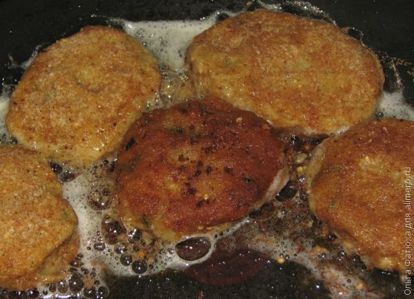 As a result, vegetable cutlets in Bulgarian deserved a solid top five, and the recipe went to my cookbook.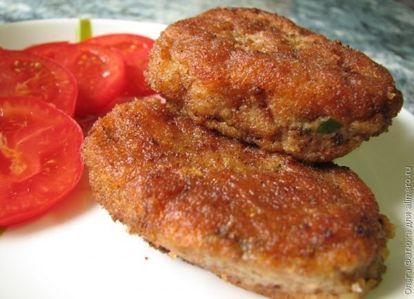 By the way, the received meatballs took for meat even my cat. While I was dumping photos of the cooking process on a computer, I left a plate of chops on the table. To my surprise, after five minutes one of the chops disappeared without a trace))