Do you want to cook a budget, tasty and hearty dish? Then read my recipe for rice cutlets with cheese. They combine all these qualities.
Note 1. It is better to take melted cheese with additives (mushrooms, bacon) – then the burgers will be tastier.
Note 2. Seasoning is to take a bright, for example, turmeric or paprika, so that it adds to the dish not only the taste, but also the color.
Time for preparing – 30-40 minutes.
Complexity – zero.
For this dish you need rice already boiled in advance. If this is not, then take 0.5 cups of rice, put in a pan, rinse several times, cover with 1 cup of cold water, salt and cook until ready over low heat. Cool it down. Rice for meatballs ready.

Combine rice and melted cheese. Add egg, seasoning and 2 tbsp. l flour. Stir by hand, stirring the rice well, so that it shares the gluten and makes the mass for the meatballs plastic.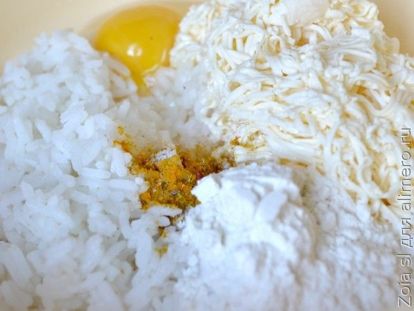 You can not add salt – it is enough in rice and in melted cheese. But if you are not enough, add to taste.
Sprinkle the remaining flour on a cutting board. Form the cutlets and roll them in this flour. To smooth the patties, pat them on the edges and top with a knife.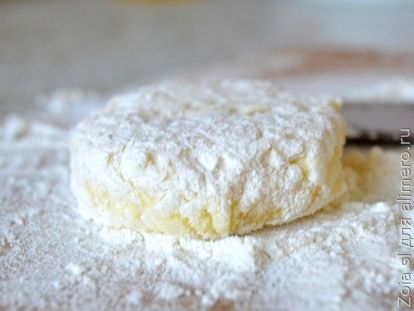 Pour some vegetable oil into the pan, heat and place the patties. Roast on both sides. These cutlets quickly absorb the butter, so add it when frying them from the other side.
Take a paper napkin, unfold it and put it on the bottom of the plate. Take out the cutlets and send on a napkin – it will absorb excess fat.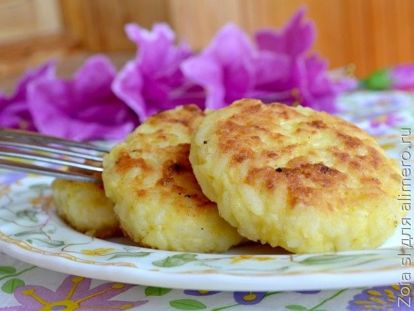 Now you can start tasting rice cutlets with cheese!