The husband brought fresh meat and asked to cook the chops. I decided in this recipe not to add the bread ingredient, but I successfully combined the meat with vegetables.
These burgers I really like. They combine all my favorite products. Meat, carrots, zucchini and onions. And a lot of celery for flavor. Meat balls are obtained with a very good addition. And there is no gluten, which is obtained by using the crumb.
The recipe of these cutlets was suggested to me by a friend, and since then these cutlets have firmly entered my home menu. But I added my note to this recipe. I began to serve with spicy sauce of peppers. The result is a very satisfying, tasty, savory dish that all my loved ones just adore.
For cutlets she took the following products:
For hot sauce:
– Chili – 1 pc.
– Bulgarian pepper – 3-4 pcs.
– carrots – 1 pc.
– Tomato sauce – 1 tbsp.
– sugar – 1 tbsp.
– salt – 0.5 tsp.
– Vinegar – 1 tsp.
Time for preparing – 1 hour.
I prepare minced meat. I have beef in this recipe.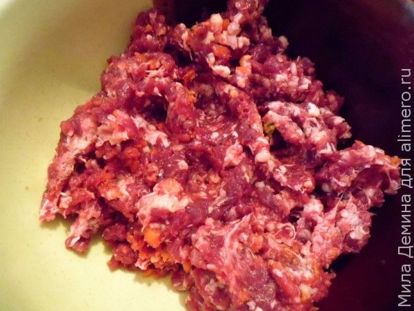 All vegetables, too, I twist through a meat grinder. First, grind carrots and onions.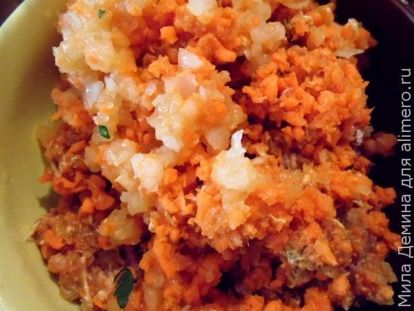 Potatoes peel and grind zucchini. My celery.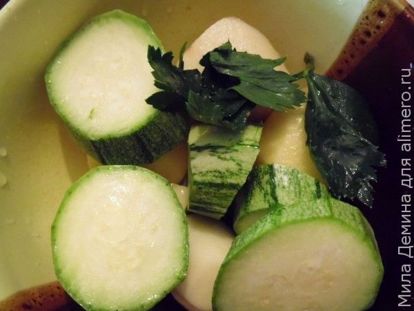 These vegetables, too, go quickly to the meat grinder.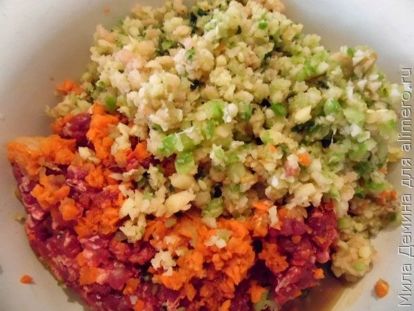 Salt mince to taste and add egg, spices for meat. I mix the stuffing.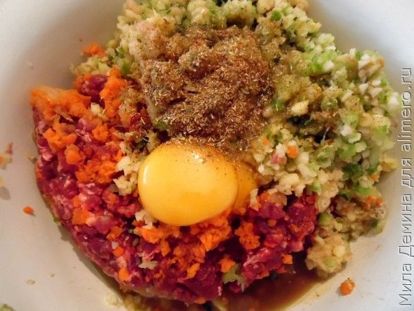 Breaded cutlets in breadcrumbs.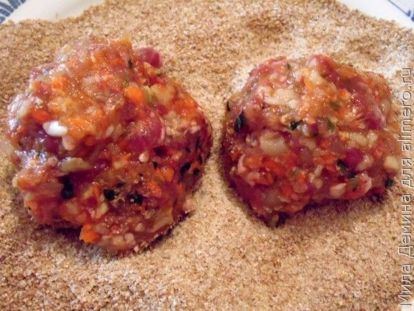 I fry them in vegetable oil. It is advisable to cover the pan with a lid so that the chops stew a little.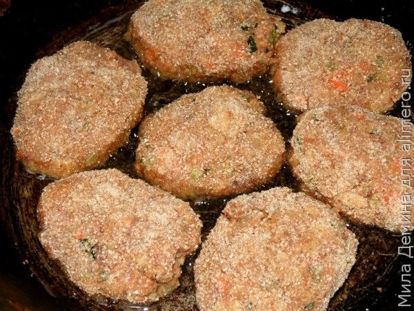 Meanwhile, a sauce is prepared from the ingredients listed above.
I use it already with ready cutlets. It complements their taste very well.
Good appetite!