Today I was cooking meat patties with potato filling. The potato in this recipe serves as a filling and is cut into a bar shape. Interesting isn't it?
Cutlets are not only tasty, but also quite economical. And, as usual, two in one, something that I really love. Here you and meat dish, and vegetables.
I like this recipe for its ease and, at the same time, originality. I make them not for the first time, changing only the meat and the type of sauce, and all the time the meatballs work out for glory.
Difficulty of preparation: medium
Cooking time: about 1-1.5 hours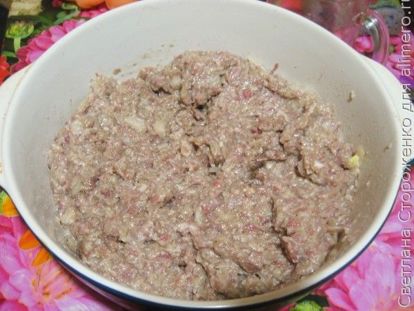 I make everything from this stuffing: cutlets, meatballs, meatballs, dumplings, casseroles, fillings for pies and pies, I freeze it in case of anything. Such a universal and proven delicious recipe for minced meat for all occasions.
Cut the three potatoes as long as possible (cut along the length of the potatoes).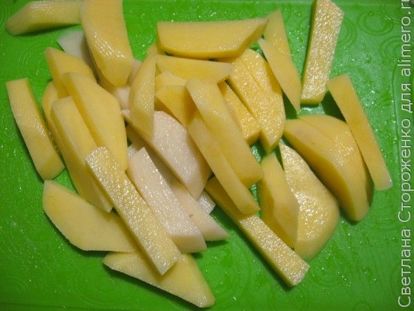 We form a flat cake on the palm of minced meat. It should be slightly oval in shape.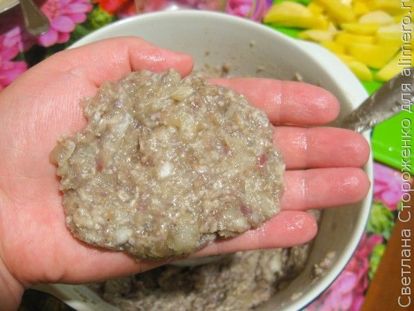 Put a few sticks of potatoes in the middle of the stuffing. This can be one big bar or several small ones.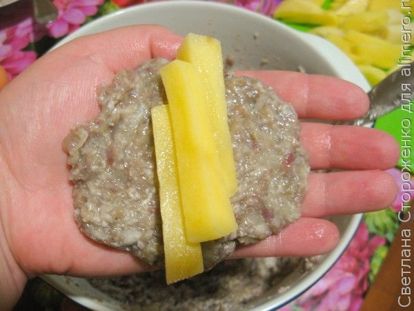 Wrap the minced meat around the potatoes and form such a sponge-shaped patty.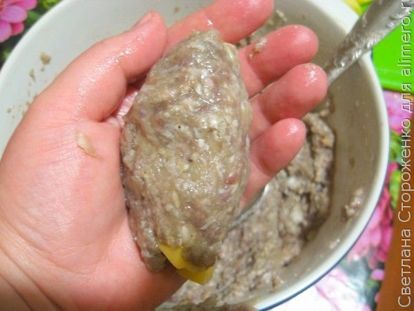 From this amount of minced meat, approximately 15-20 cutlets are obtained.
Fry the patties very quickly in the pan. For 1-2 minutes on each side so that the burgers grab and retain their shape.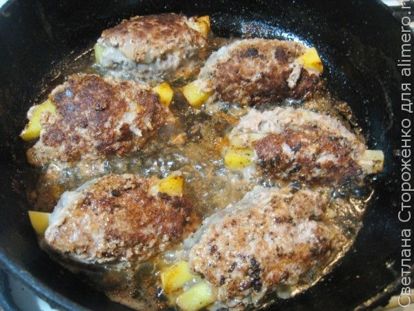 We put our blanks in the form for baking. Lubricate it with nothing.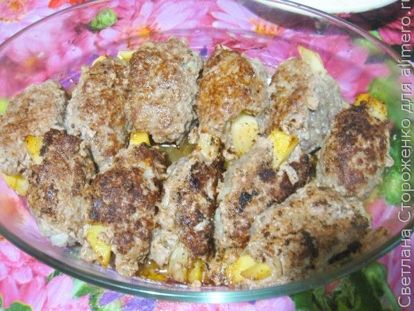 I poured oil on top of them on which they were fried.
Making the sauce. I have this cream with salt, pepper and bay leaf.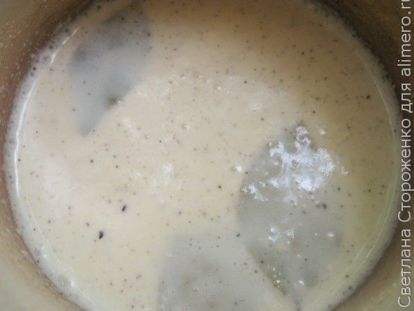 I also made tomato sauce for these cutlets, and bechamel sauce (milk and flour) also turns out very tasty.
Pour sauce over patties.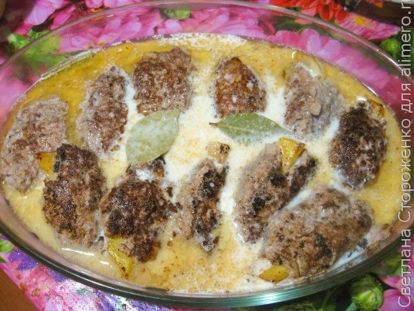 We bake in the oven at a temperature of 180-200 degrees for 20-25 minutes.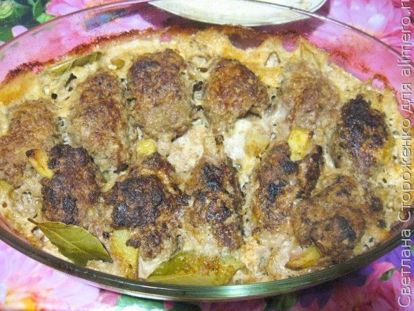 Can be served at the table!