The idea of ​​a recipe for meatballs with millet belongs to my mother. One morning, she woke up and realized that she was very tired of cooking something meat and a side dish for him 2-3 times a week. And she decided to combine everything together in one recipe, so that she would take the cutlet in one hand, the pickled cucumber in the other, and plunge into the world of pleasure with the head.
Cutlets turned out very tasty. No worse than the usual and familiar to us. Moreover, as for me, they turned out to be softer than usual and as if juicier. Other differences in taste, I could not find. My husband also did not find a catch. Everything also washed away the frying pan at once and be healthy.
According to this recipe, I cooked burgers twice. The first time from beef, and the second from turkey. Both options seemed to me quite decent.
Difficulty of preparation: medium
Cooking time: 60 minutes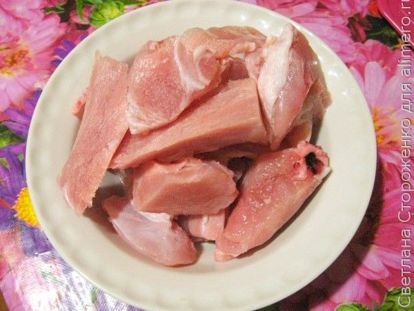 I cleaned and cut the onion into 4 parts.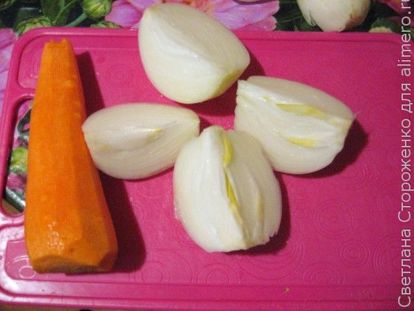 In the photo there are carrots, but I did not use it in the recipe. She unexpectedly joined me to the bow in order to light up the camera.
Meat with onions crushed in a blender. Unfortunately, there are no meat grinders in my farm yet. Otherwise I would use it for more uniform stuffing. It is faster to work with a blender, but minced meat is often obtained either too homogeneous or minced pieces.
Washed and boiled millet.