Poultry meat is a unique product. It contains many substances necessary for our body – vitamins, amino acids, proteins.
One of the favorite dishes of the diet of our family are meat patties. I make cutlets from different types of meat or fish and try to diversify this dish by adding different fillers to the cutlets – vegetables, spices, etc. Today I cooked turkey meat cutlets with ginger.
For this dish, I often use minced meat made from poultry – from turkey or chicken. Poultry meat is more delicate and dietary. In combination with ginger and soy sauce, this dish is close to Asian cuisine.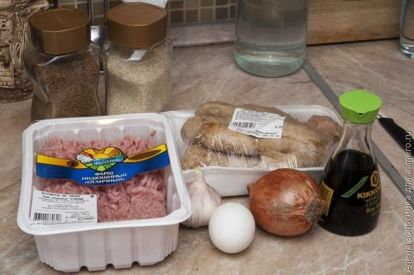 So, for cooking, I took:
minced turkey meat – 700 gr
breadcrumbs – third of glass
sesame – 2 tbsp.
egg – 1pcs
ginger root is fresh – about 10-12 cm (if you use the toast of the root, then you need to take a smaller one)
onions – 1 pc medium size
soy sauce – 2-3 tbsp.
garlic – 2-3 cloves
salt, black and red pepper to taste
Natural yogurt – 1 jar 125 gr
garlic – a pair of cloves
olive oil – 2 tbsp.
soy sauce – 2 tbsp.
Cooking time – just under an hour
complexity is minimal
I used minced meat and defrosted it beforehand.
Ginger root thoroughly washed, peeled.

Milled it in a blender.
Onions cut as small as possible.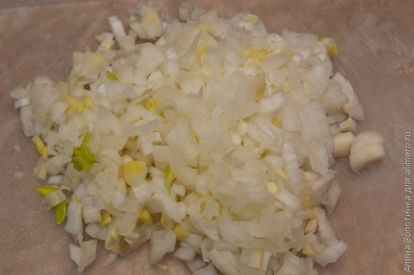 I added breadcrumbs, egg, onion, ginger, chopped garlic, soy sauce, sesame, black and red peppers, and a little salt to taste (I took into account that soy sauce is salty).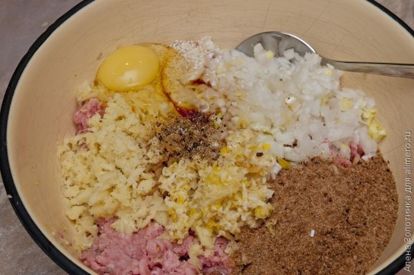 Thoroughly mixed minced.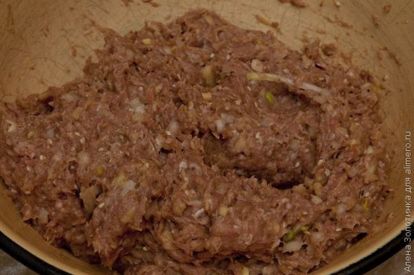 Wetting her hands with cold water, formed patties with a diameter of about 6-7 cm and laid them on a baking sheet covered with baking paper (paper was pre-greased with vegetable oil).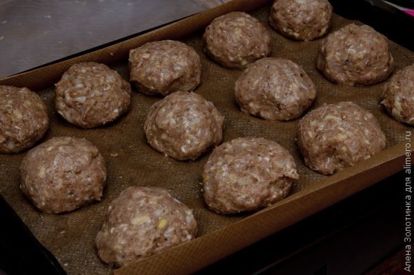 Baked in the oven at a temperature of 200 degrees for about 30-40 minutes.

While the burgers were baked, she made two sauces for the chops.
For the first, mixed natural unsweetened yogurt with chopped garlic and added a little soy sauce.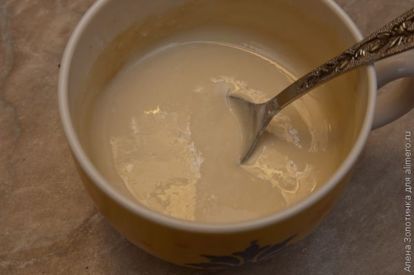 For the second, mixed soy sauce and olive oil.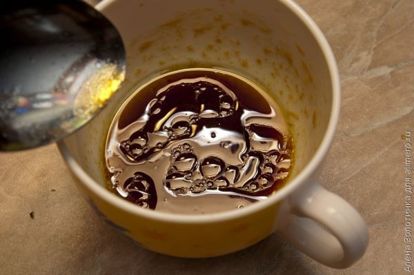 Any side dish can be served with such cutlets, but boiled rice, which can also be poured with soy sauce, is especially good.