I like to add different ingredients to the cutlets that are incompatible with the classic recipe. And this time I added Peking cabbage and pumpkin. The tender taste of cabbage made the cutlets very juicy and a bit unusual in taste.
I did not want to make only vegetable cutlets. Still, men live in my house, and they will not last long on the same cabbage. My husband loves burgers very much and is not ready to change them for vegetable substitutes. But every time I try to add something to them, so that the taste will come out with a twist.
Beijing cabbage is now the most juicy and fresh, just the season of the new harvest. Therefore, for the main ingredient, I chose her. And, of course, meat loves pumpkin. The second addition, I took this sunny and healthy vegetable. And then everything is in order.
Time for preparing – 30 minutes.
Complexity – very easy.
Mince beforehand, I took out of the freezer. You can use, of course, and freshly prepared, but I had blanks in the freezer. The choice of meat is yours. I make a mixture of pork and beef. Stuffing left to defrost.
Meanwhile, made a vegetable harvesting. First, she took Peking cabbage.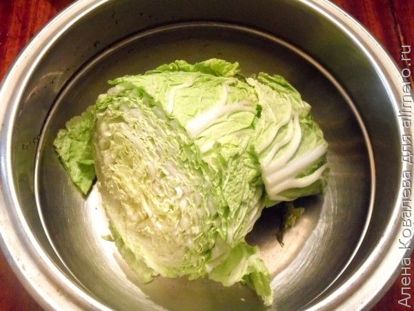 Naterla her coarse grater. You can use a blender for grinding, if there is such an opportunity.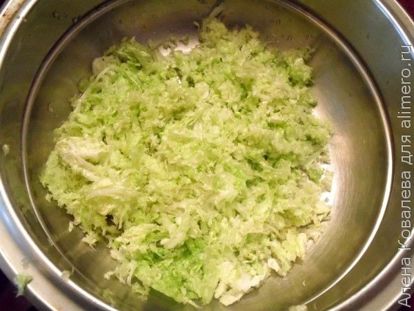 By cabbage grated pumpkin, but on a smaller grater.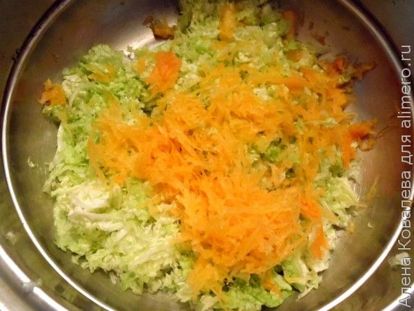 I also added chopped onions and potatoes.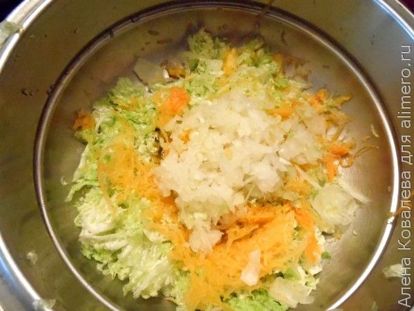 All this mass tied egg. Bread or bun did not add. The potatoes in this recipe very well hold together the minced meat with vegetables. Then she added already defrosted mince, salted everything, poured spices.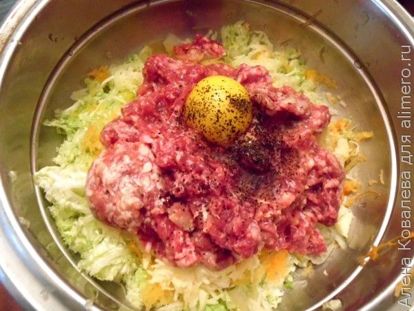 Mixed mass as intensively as possible so that the products are well connected.
Formed cutlets, breaded them in flour, although crackers are also very well suited for breading.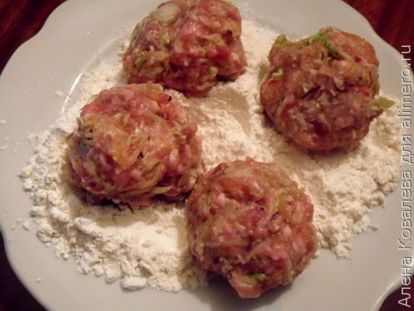 Fried in oil under the lid until done.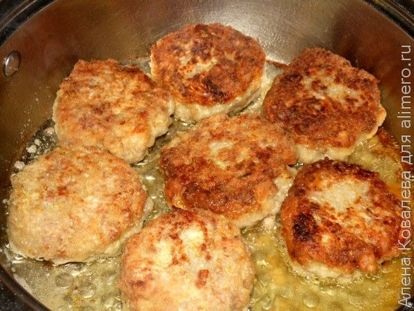 And served on the table with a salad of Chinese cabbage and fresh tomatoes. But you can choose a side dish to your taste!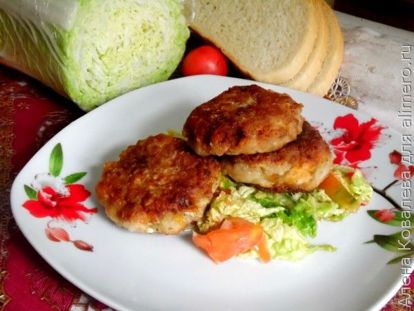 Good appetite!