No one can resist tasty meat cutlets in my family)) Therefore, for Sunday dinner I had to wise a little in the kitchen.
I love to add oatmeal to meat and fish cakes. In my opinion, they enrich the taste, make them more useful and easily digestible.
However, this time I did without them. And also – without the traditional addition of minced eggs for a bundle of products. But now you will see for yourself! 😉
Difficulty level: small
Cooking time: 1 hour 15 minutes
Amount: 15 small cutlets
I washed the pork with cool water and divided it into pieces convenient for my meat grinder.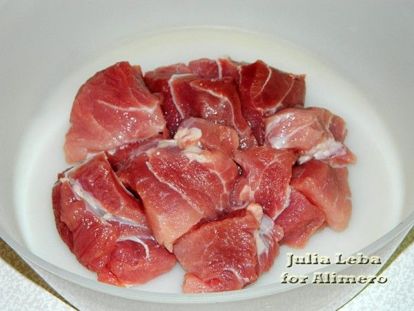 Onion cut not very finely.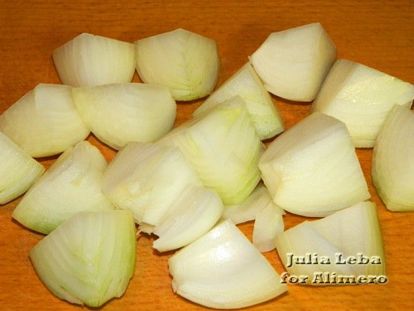 Cauliflower divided into small florets, cut off the rough parts.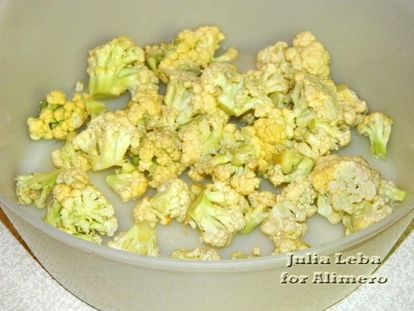 Parsley washed, removed the stems. Gave her a little dry.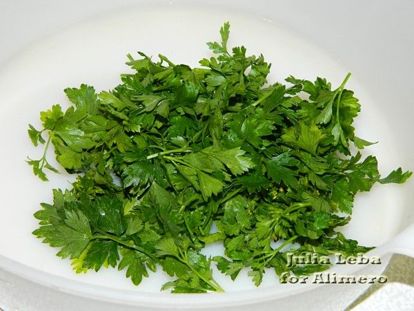 Combined all the ingredients, but in a meat grinder – threw in it, alternating meat with onions, greens and cabbage. Scrolled twice, although my tip is not very large. But so stuffing turns out very gentle.
Council If you have the same ancient meat grinder as mine, and there are problems with chewing, do the following. When you first scroll, do not run the entire bow. Leave 4-5 pieces. With their help, it will be possible to push the stuffing by repeating the desired operation.
To grind minced peppers and mix salt. Vymesila thoroughly.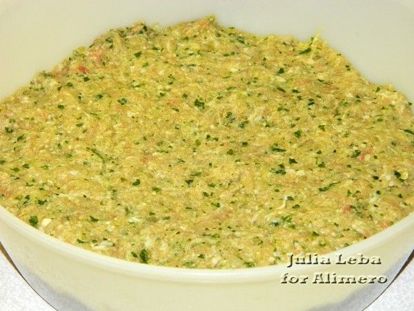 Formed cutlets (for some reason I love a small size) and put it on a frying pan preheated with oil (the fire is more than average).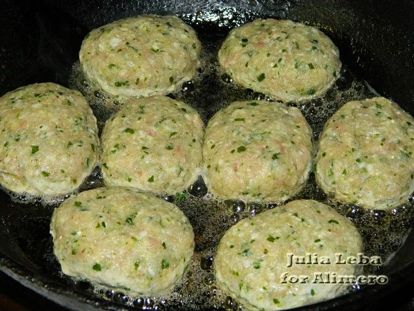 After 3-4 minutes turned over, turned off the gas and roasted another 10-12 minutes. Cutlets produce juice and do not burn.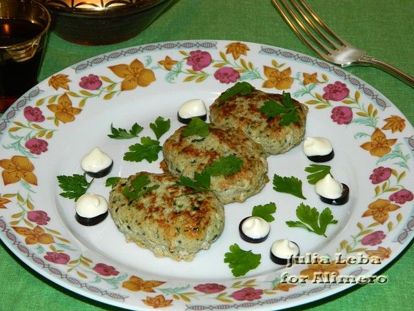 I still reddened them, but this way they are easy to make almost steam – pale, crustless, but well cooked.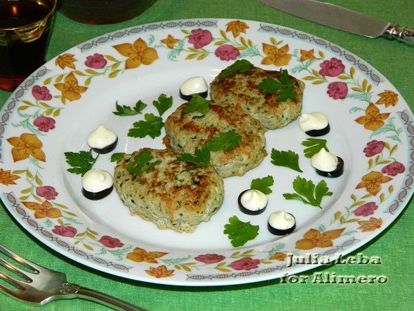 We all cutlets, even ideological opponents of cabbage;), liked! They are not just tasty, but very juicy!