Tasty, interesting, beautiful, simple and fast – five in one! In my opinion, this meat dish should have just such a motto! 🙂
Although at the end of January I was visited by thoughts that I wanted spring already, now, on the penultimate winter day, I felt a little sorry that the snow would soon melt completely. It was here that I remembered the still untested recipe called Drifts.
Although … I am sure that such a large burger will be a welcome treat absolutely at any time of the year!
So, for the preparation of drifts need the following ingredients:
Beef washed well, cut into pieces. Onions cleaned and cut into quarters.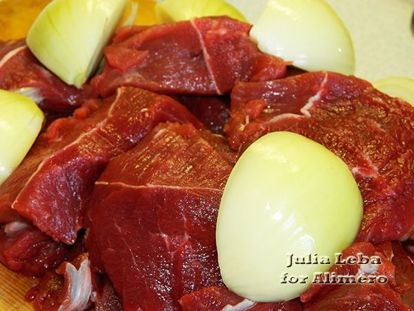 Meat with onions, double-scroll through the meat grinder.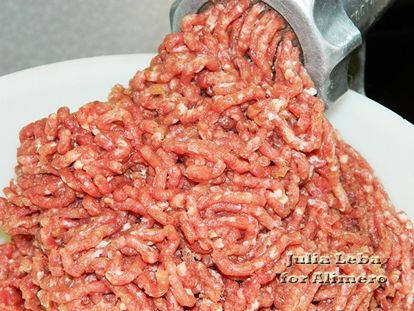 Added salt, ground all the spices here.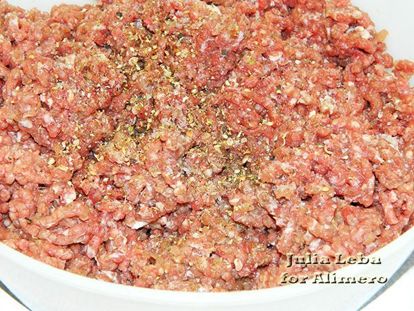 Mix well and divide the stuffing into 6 approximately equal parts. Each rolled up with a ball and then crushed into a cake, laid out in a form (it was smeared with vegetable oil).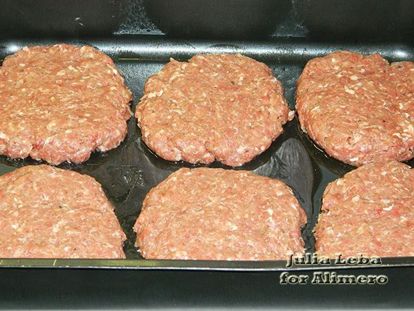 Now it's the fungus line. You can take whatever you like, for example, champignons, wild mushrooms, brown bean mushrooms, and in any form – fried, stewed, boiled, marinated. I used mushrooms from homemade preparations. I left 1/2 of the 700-gram cans. Milled them and laid out on the stuffing.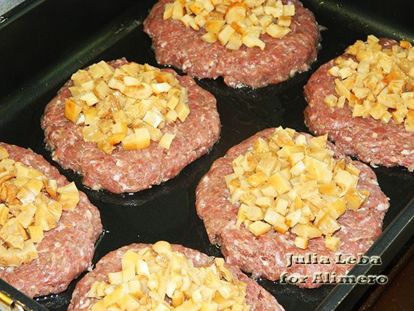 Potato peeled and rubbed on a fine grater (raw). Layed a layer on top of mushrooms.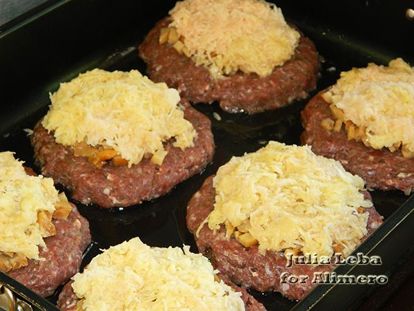 On it – mayonnaise (the amount is regulated as desired).
And on top of it, it was cheese, grated on a large grater. I had two different pieces of cheese, so 2 distant snowdrifts are yellower than the other four))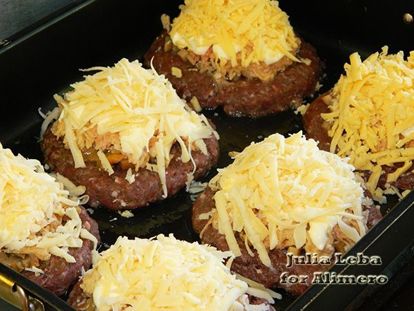 Baked 40-45 minutes at an oven temperature of 180-190'C.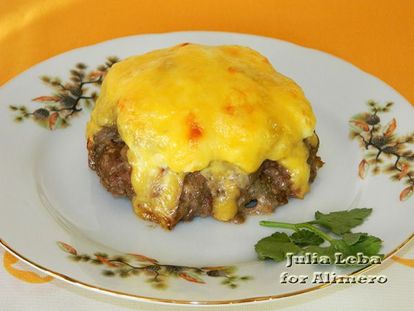 One such snowdrift is enough for a full lunch or dinner.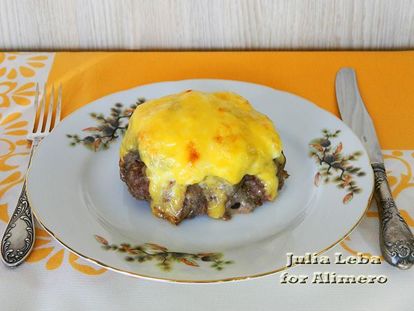 In my opinion, this is a great option for any holiday. After all, on such days we want to cook something beautiful, but for complex dishes often do not have enough time, because need to provide more and salad, dessert, and so on.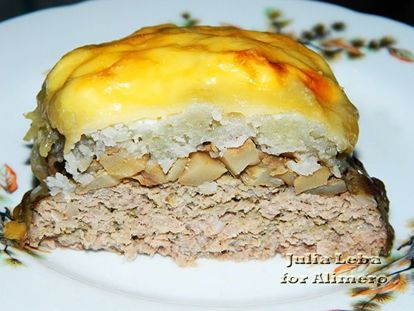 How do you like this idea? 🙂