It has long been known how useful the liver dishes are, since the content of vitamins and minerals in them is very high. It is not a secret for hostesses that the quality of the cooked dish is 90% dependent on the products from which it is made. Therefore, it is necessary to take responsibility for the choice of the liver.

It is better to give preference not to the frozen product, but to the fresh one. Also pay attention to its smell and color. The liver should not be too dark or too light.

Beef liver, although very useful, is stiff. You must always remove the film from it, cut the veins and vessels.
Pork is much more tender, but there is a slight bitterness in it. Therefore, you need to buy the liver of young animals, because in it this defect is almost imperceptible. To get rid of bitterness, you can pour boiling water over the liver.
Chicken liver need to be very careful! Sadly, most manufacturers use antibiotics, hormones and other harmful additives when growing chickens that accumulate in the poultry liver. Therefore, it is better to give preference to proven brands.
Time for preparing – 1 hour.

Degree of difficulty – not difficult.

Ingredients:
500 – 600 g of the liver;
2 onions;
2 – 3 medium carrots;
2 eggs;
3 tbsp. spoons of flour;
3 cloves of garlic;
chili sauce / ketchup / tomato paste;
sunflower oil, salt, pepper and other spices to taste.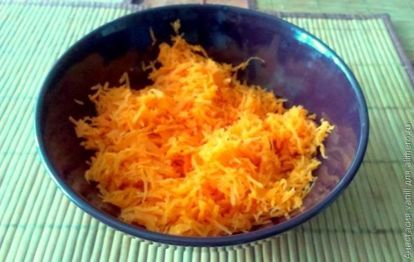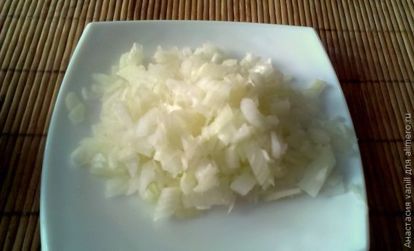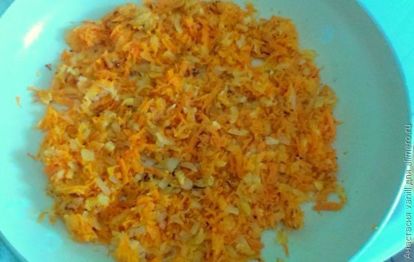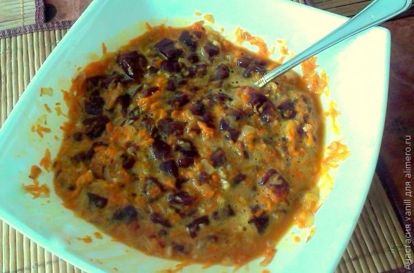 Serve with anything: mashed potatoes, vegetable salad, spaghetti or buckwheat. In general, with any side dish that you like.