Carrots are a very healthy vegetable with a bright orange color. It is rich in beta-carotene (vitamin A), which is very beneficial for the eyes and skin. Carrots contain antioxidants, tannins, phytoncides, which prevents the development of cardiovascular diseases and oncology. Also, carrots contain a small amount of sugar, so diabetics can eat it. Carrots help reduce pressure and improve digestion, good for the liver and kidneys.
By consuming carrots, we maintain the beauty of our skin and the youthfulness of the body.
Carrot cutlets are considered vegetarian food. Despite the lack of meat in meatballs, they are tasty and healthy. Cooking carrot cutlets is not difficult. There are even several ways to cook such burgers.
And today I want to share one of my recipes for making meatballs, where the main ingredient is carrots.
Time for preparing: 50 minutes.
Ingredients for the preparation of carrot cutlets in the amount of 8 pieces: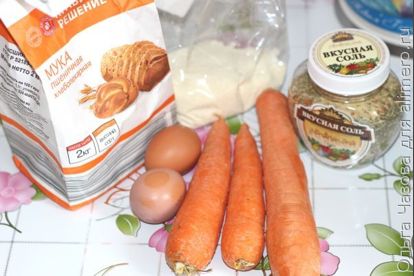 First we need to cook the carrot mince. To do this, wash the carrots well, peel them off and cut them into thin rings.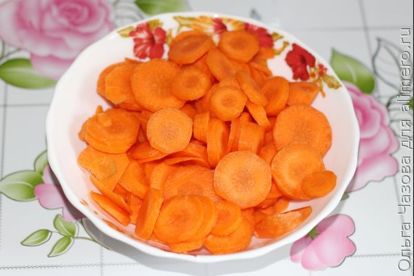 Carrot rings put in a saucepan and pour water. Put on the stove and bring to a boil, transfer to a lower fire and continue cooking until the carrots are soft. It takes about 15 minutes.
Then drain the excess water. And knead the carrots with tolkushki until mashed. Give carrot puree to cool. Add salt about 5 g – this is 1 teaspoon without a slide.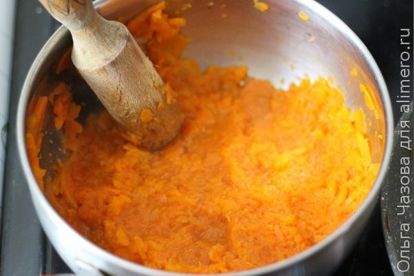 Add in the cooled mashed flour – 4-5 tablespoons. Break the same eggs.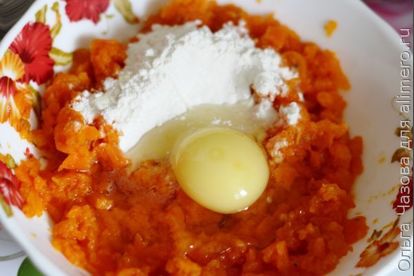 Mix well the mass. If necessary, if the stuffing turned out to be watery, add a couple more tablespoons of flour. If desired, the stuffing can be flavored with any seasoning, garlic or onion. I do not specifically add seasoning, but I use the so-called tasty salt, which already contains some spicy herbs.
We give carrot mince to stand for 5-10 minutes.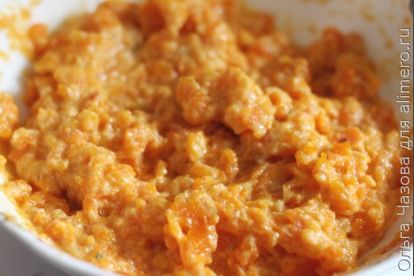 When the stuffing is ready, we form small rounded patties with our hands. We roll them in semolina.
We lower the burgers on a frying pan heated and smeared with sunflower oil. And fry on both sides.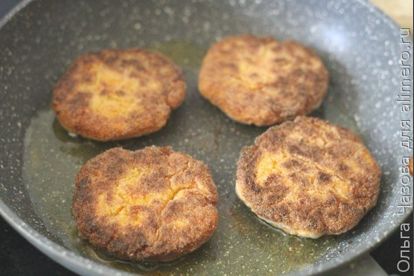 Ready-made carrot patties can be eaten with sour cream, ketchup, any sauce, garnish.