Today I have carrot cakes again, which I decided to add cauliflower this time. They turn out gentle and tasty, with a crisp.
I always like to watch the reaction of those who try my meatballs, and trying to guess what they are prepared from. Everyone understands that they are 100% meat-free, so they always assume the following options: vegetables, cereals, cheese, or mushrooms. With accuracy, the composition can be called my husband, and that, just because he usually sees what I use to make meatballs 🙂
And I use a lot of different spices that enhance and emphasize the taste of vegetables in meatballs. Recently I caught a seasoning in a shop called Armenian. I read its composition, and decided that for cutlets it would be the most! It turned out very tasty! But in principle, and even without such special spices, only with pepper, for example, and ground coriander, will also be tasty.
Complexity – the same as in the preparation of any other minced meat patties
Time for preparing – 1 hour
Cooking process:

First of all, I poured instant oatmeal with boiling water so that, while I cook vegetables, the flakes infused and soaked.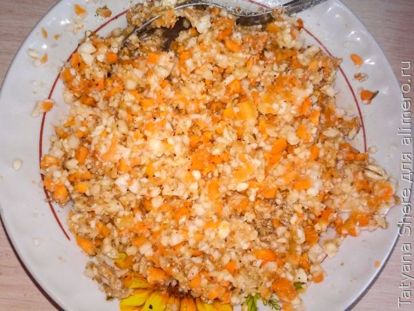 Poured cornmeal into a flat plate (I really like the crust, which comes from such breading).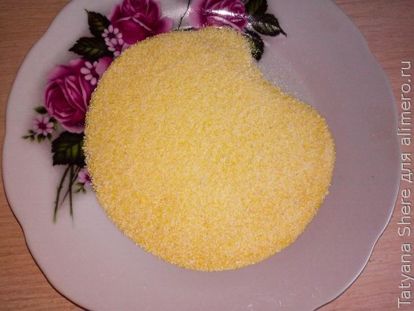 Wet hands formed a small-sized round patties.
Roll them in cornmeal.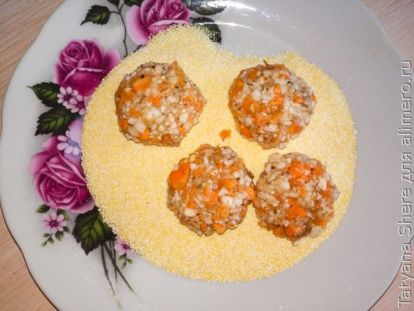 In a frying pan poured a sufficient amount of vegetable oil, laid out burgers. Fried from two sides – they should become golden, and a crust should form. Grilled over medium heat.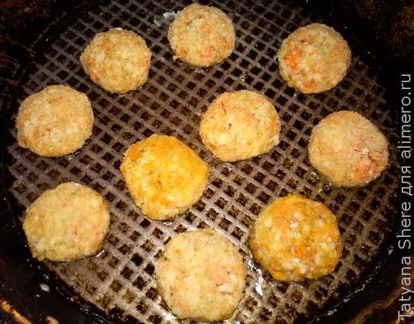 That's it, the carrot cauliflower patties are ready!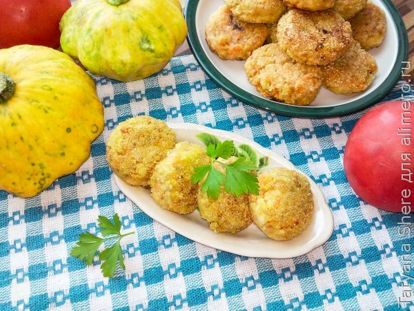 Serve them with anything, cold or hot.