The week before Easter with my family is my love. But not at all because they are religious, it just so happened that this week I bake a lot. This year, however, everything is complicated by the fact that I can not eat what happens. But you can observe the visual balance of the universe – someone suffers, but someone is happy, and all because of the cakes.
The tangerine season is over, but I still have a few pieces that no one else has, since the skin on them has hardened. And with such a skin to clean them is a problem, and no one wants to bother with it, because during the winter the tangerines all ate full.
So I decided – the time has come for tangerine mini-muffins.
Time for preparing: 1,5 hour
To begin with, we squeeze tangerine juice with a citrus juicer. Make a little more than what's needed for a recipe, the remnants can come in handy if you overdo it with flour.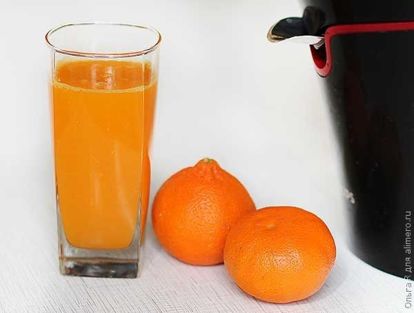 From the refrigerator we get eggs and leave them to warm at room temperature while the rest of the components are prepared.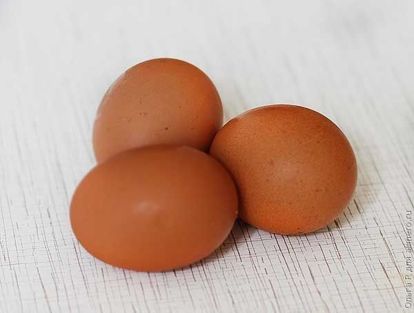 Measure out the right amount of flour and sugar. We collect the remaining dry ingredients.
In a bowl in which we will beat the dough, pour the tangerine juice, break the eggs and add olive oil. Well beat with a mixer.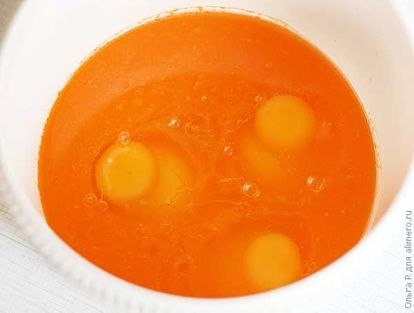 Gradually add dry ingredients and mix well with a mixer after each addition. First, sugar and vanilla sugar – mix, then half the flour and baking powder – mix, then the remaining flour.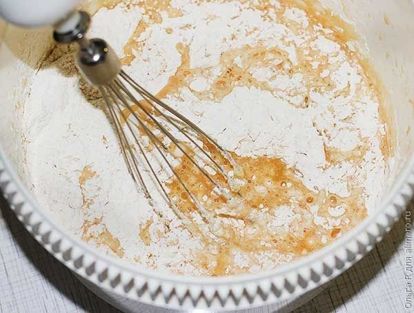 The dough should turn out a little thicker than for pancakes. If the dough is too thick, it means they overdo it with flour, in this case you can add a little more tangerine juice.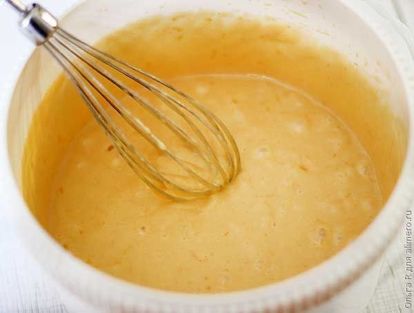 We mold the muffins for muffins with olive oil and put 1 tablespoon of dough into each (we also have mini-muffins). We send in the oven warmed to 180 0.
Readiness is checked with a toothpick – if it pierces the center of the cake, it should remain dry. It all depends on the oven – it took me about 25 minutes to bake mini-muffins.
In principle, this recipe is universal – you do not want to mess around with small muffins – brush with a big shape with olive oil, pour the dough into it and that's it. But homemade very much like mini cupcakes – they can also be transported unnoticed later from the dish.
Put the finished muffins on the dish. Enjoy your meal!