It turns out that not always the presence of a recipe makes it possible to cook a tasty dish.
For example, my friend has absolutely no desire to cook something more than fried potatoes, borscht, or fried eggs. She says that with fantasy she is not all right and her hands are not growing from that place.
I cannot agree with this statement, as a friend is an excellent hairdresser, but cooking is simply not her thing.
So, a friend sometimes orders me homemade mozzarella or hard cheese, which absolutely can not cook. I want to note that I shared the recipe with her and showed step-by-step photos of preparations on Alimero. But it is easier for a friend to buy ready-made cheese than to spend time and effort on something that does not work.
Why am I telling you all this, if the topic is about cooking muffins? Because yesterday I made mozzarella for my friend, and the by-product of this cheese is ricotta.
On the basis of soft cheese, I cook delicious orange-skinned muffins. Try this recipe for you too. If you do not find ricotta in the store, you can use cottage cheese, although with ricotta muffins turn out tastier, I think.
To make muffins with ricotta, you need the following products:
Time for preparing: 1 hour.
The difficulty of cooking: average.
Ricotta should be medium humidity.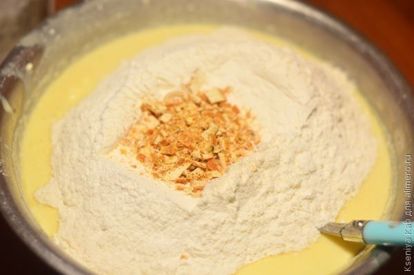 Knead the dough and distribute it on 2/3 of the molds, which are pre-lightly greased with vegetable or butter.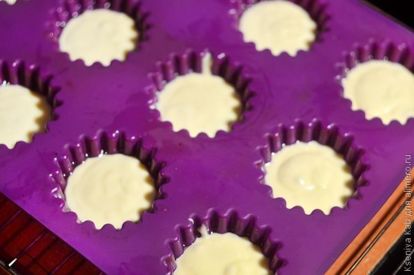 We bake muffins in the oven at 200 degrees for 20-25 minutes. Ready-made muffins should rise, become rosy and bake inside.
The texture of the muffins inside should be slightly damp – this is their feature. Thanks to this, baking we acquire a special tenderness.
Cooled muffins with ricotta served at the table for tea or coffee.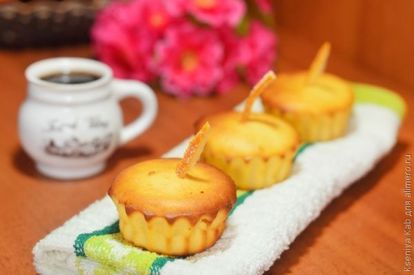 Enjoy your meal!