And again I am with my pumpkin. What to do, the last month of autumn obliges to stock up on vitamins and nutrients. By the way, did you know that the human liver contains a three-month supply of vitamins and minerals? This I mean that now, more than ever, you need to eat more fruits and vegetables.
This recipe is good because thanks to a set of spices, the pumpkin is not felt at all. A cupcake turns into an explosive bunch. Even before the start of preparation, I strongly doubted that my daughter and husband would eat them, but having bitten off a piece, she changed her mind.
These muffins are great for tea or afternoon coffee. Eat them with butter or just like that, you decide. Yes, I wanted to say about paper forms. The daughters liked them so much that she ate cupcakes just for the sake of taking off the paper.
To make 24 muffins you will need:
Time for preparing: 2 hours.
Peel the pumpkin, cut into pieces.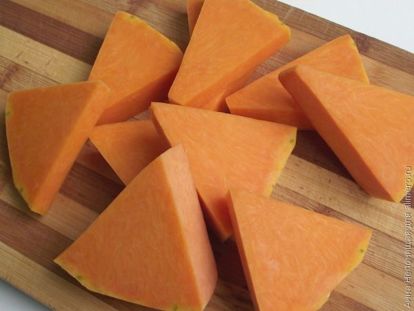 Wrapped in foil, laid in the form and sent to bake in the oven for about an hour.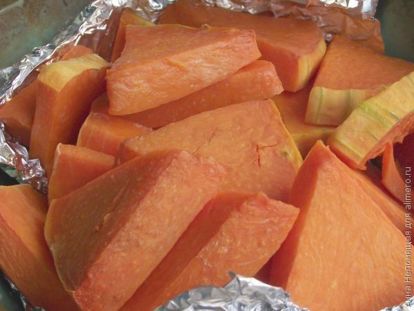 Next, let's cook spices. Chop the clove with a rolling pin or hammer, measure the right amount of cinnamon, nutmeg. Lime zest rubbed on the smallest grater.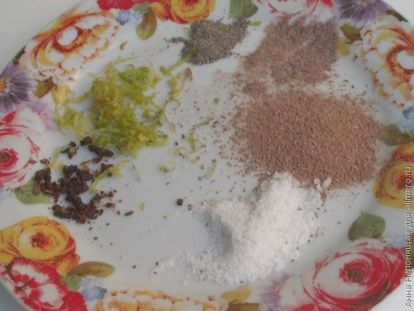 Cooled pumpkin puriurue with a blender.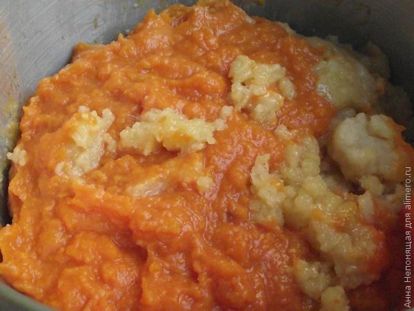 Gradually introduce flour, eggs and sunflower oil. Spices pour into the thoroughly mixed flour mixture. Add a pinch of salt, soda, slaked with vinegar, and baking powder. We get the batter.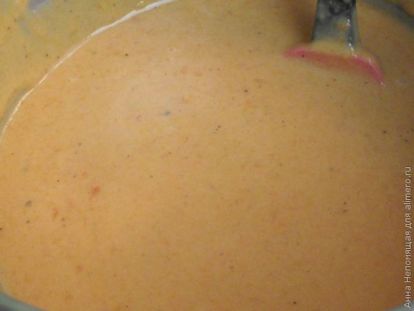 The resulting mixture is poured into molds. You can bake one big cake, but then the baking time is doubled.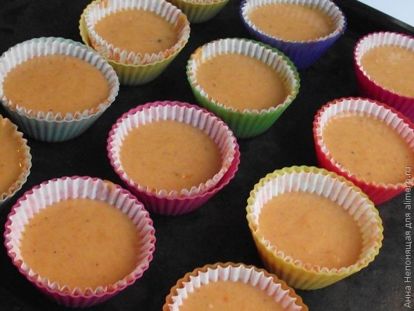 I did not add a little to the top, but you can safely pour in to the top. Muffins will not rise much.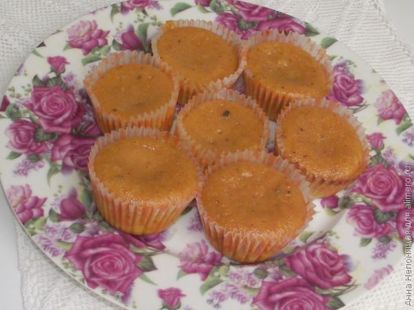 We bake muffins for about 20 minutes in an oven preheated by 180 degrees.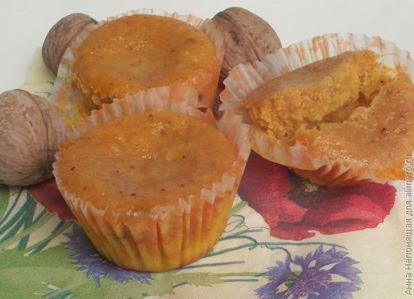 I wish you all bon appetite and fragrant autumn!