Baking with the addition of lemon zest has a special flavor. This time I decided to bake the muffins with lemon and cover them with icing.
Muffins are one of my favorite types of baking, perhaps for the reason that the ingredients are always in the house, and cooking is quick and easy.
Ingredients: 1.5 Art. kefir, 2.5 tbsp. flour, 2 eggs, 1 tbsp. sugar, 100 g of butter, 2 tsp. baking powder, 1 lemon (for zest and juice).
For the glaze: 1 tbsp. powdered sugar, 4 tbsp. lemon juice.
For a long time, I persistently changed the technology of cooking muffins to the usual ideas, it turns out in vain. The technology must be observed, which means that dry and wet ingredients are prepared separately.
First, mix the dry: sift the flour with baking powder, mix with sugar.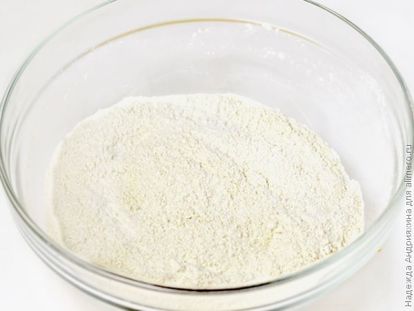 Then let's do the liquid part: stir the eggs in kefir.

We rub lemon zest and squeeze juice from its half, add all this to kefir.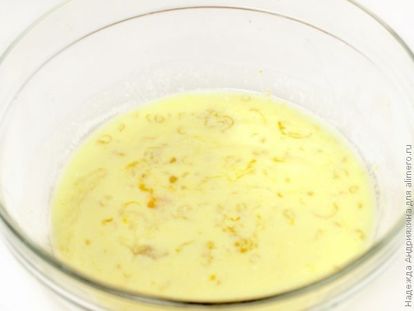 We melt the oil beforehand in order to cool it down; we mix the melted melt with the rest of the liquid mass.

Combine liquid and dry mix. We do it with a spoon and do not try to grind to smoothness. Dough for muffins should be heterogeneous and slightly thicker than on the pancakes.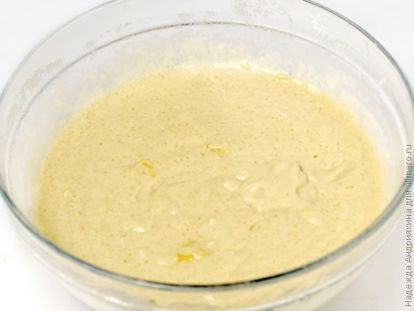 Put muffins out of paper in cupcake molds or grease the molds with butter, put the dough, but not more than two-thirds. We put in the oven heated to 200 degrees. Muffins will be ready in about twenty to twenty-five minutes.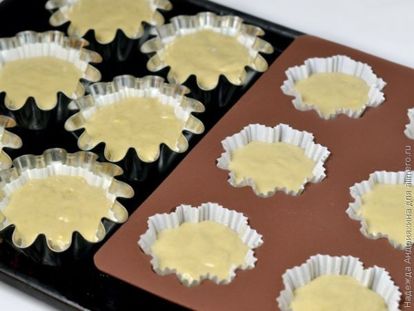 Cool muffins to glaze over them. For the glaze, mix the powdered sugar with lemon juice, the icing should turn out like liquid sour cream.

Dip muffins in the icing and set to freeze.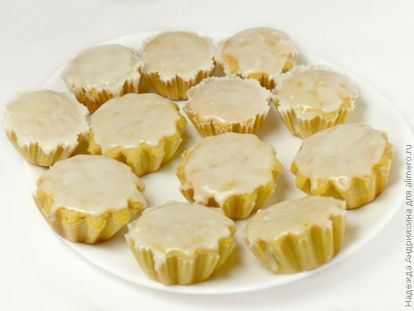 With tea or coffee, these delicious things will fly away in an instant.